Big Stone Jesus
After what felt like the best night sleep.. approx. 12 hours, Alex and I woke up to tropical birds singing or monkey sounds — can't really tell the difference. Rio looks so much better in the sun. It was about 30 degrees and everything looked far more vibrant. After the great night sleep we were starving so we popped across the road to get some cereal. We couldn't find cereal so ended up with a bag of bananas and I had bread filled with cheese (Brazilians love cheese), Alex had bread filled with chicken which he thought was stringy cheese cause he's silly sometimes.
The weather was so lovely today and we promised ourselves that the next sunny day we would go to see Christ the Redeemer, so that is what we did. We went to the tram station which is two mins down the road and bought our ticket. It does explain why the taxi driver and the bus driver were shouting Christo at us yesterday – it's odd for tourists to get off the bus where we do, it's not a very touristy area (the beauty of Airbnb).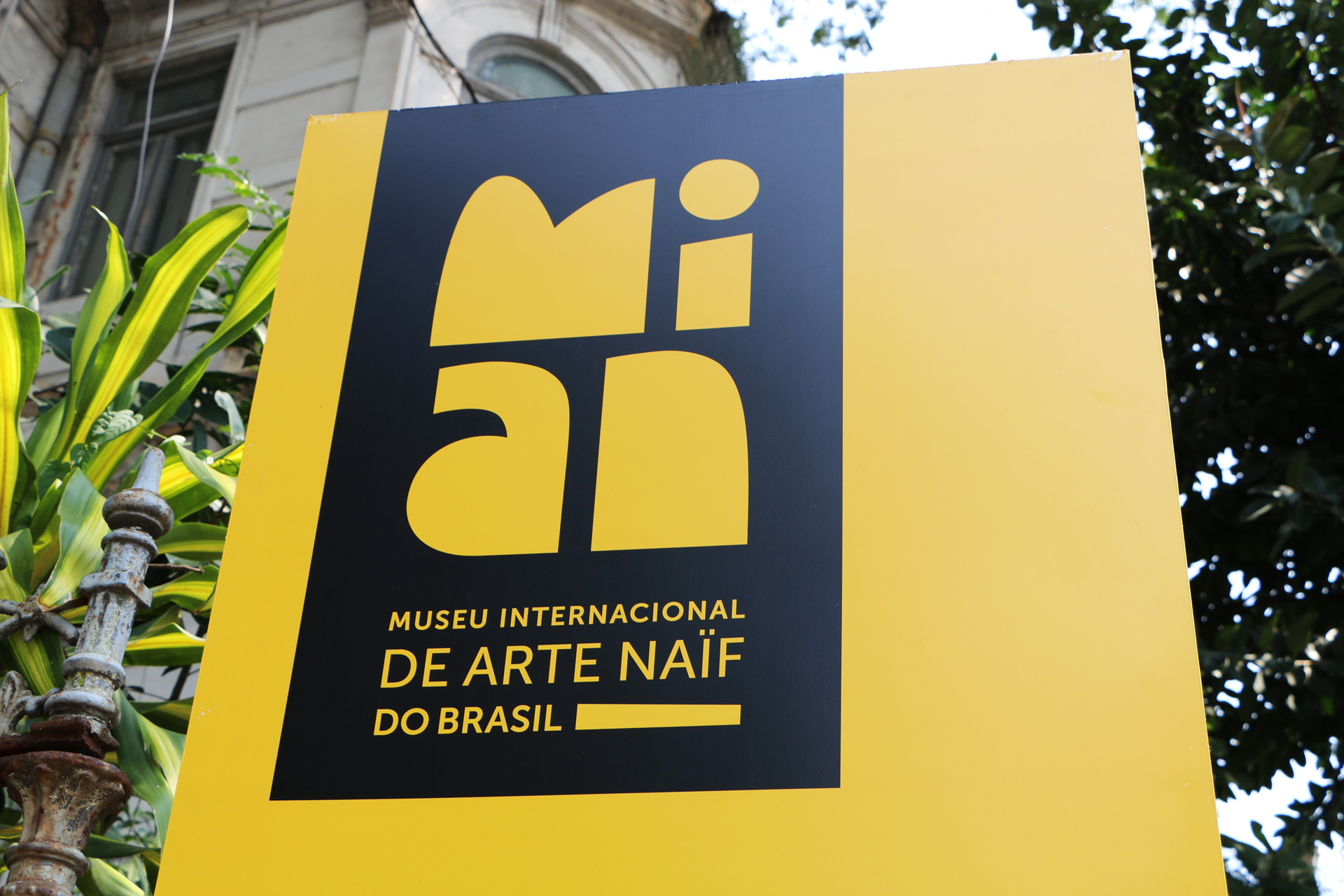 We had a couple of hours to kill before we were actually were allowed on the tram so we went for lunch at the Naif Gallery that we went inside yesterday. It was so tranquil there – nice to have moments when there was no beeping from motorbikes, it felt like you weren't in Rio.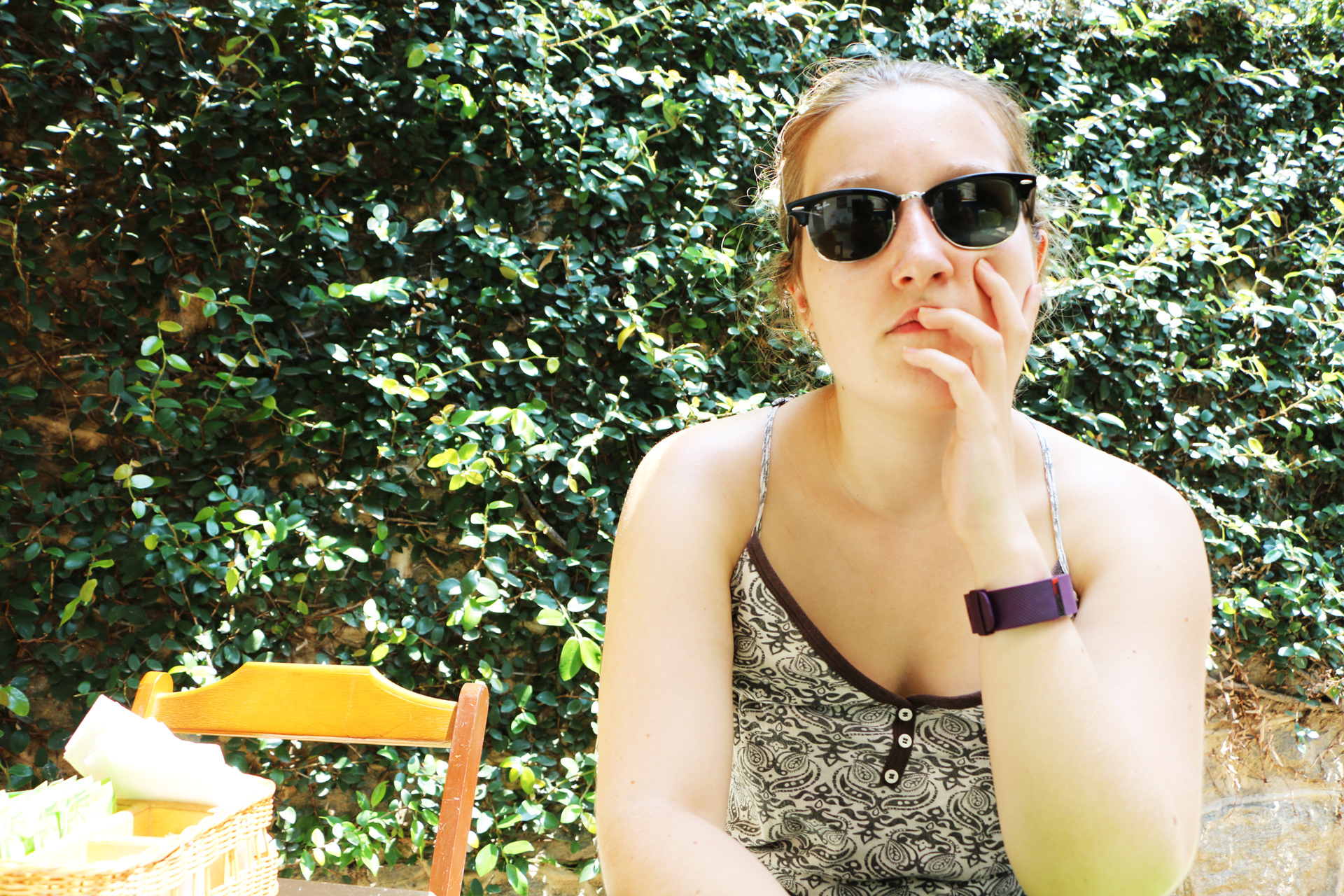 Lunch was a bit of a disaster because we couldn't read the menu as it was in Portuguese so we ordered the cheapest thing which was eggplant in what can only be described as rice paper combined with prawn cracker. It was odd and bland but it filled me which is good I guess. To drink we ordered iced tea which was so strong I wanted to gag after every sip but Alex loved it so he drank most of mine too!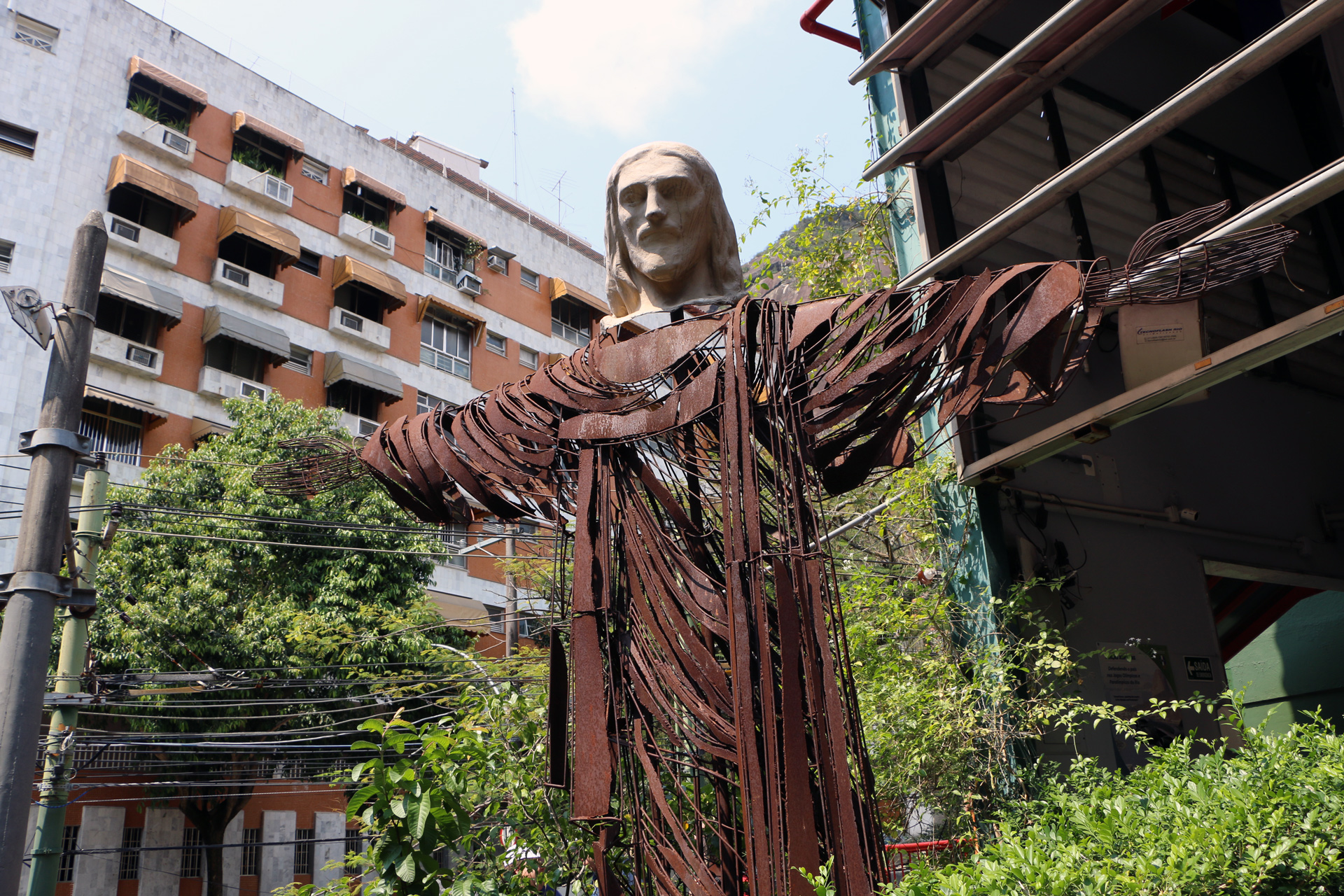 We got on the tram at 1:30pm. It was so steep going up that I could feel myself slipping out of the chair – however, the views were spectacular on the way up and when the sun was out you could see for miles and Rio is HUGE!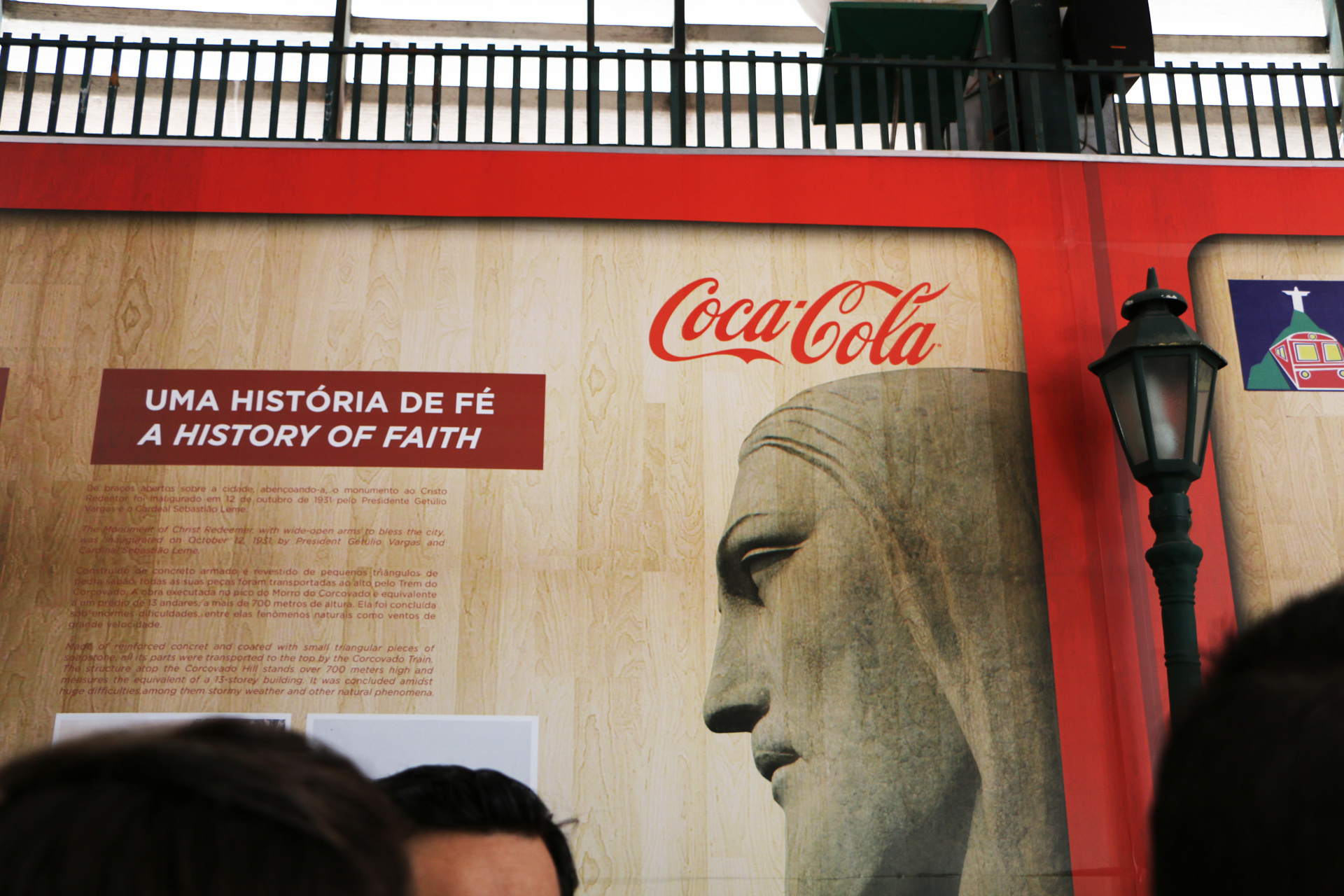 It also seems that Jesus is sponsored by Coke!
Christo himself was impressive. The size of him is spectacular. No wonder he is a new seven wonder of the world. It was rather crowded at the top and to get a good photo was hard, made harder by when  we got to the top of big stone jesus, he decided to hide behind a giant cloud. Typical Jesus!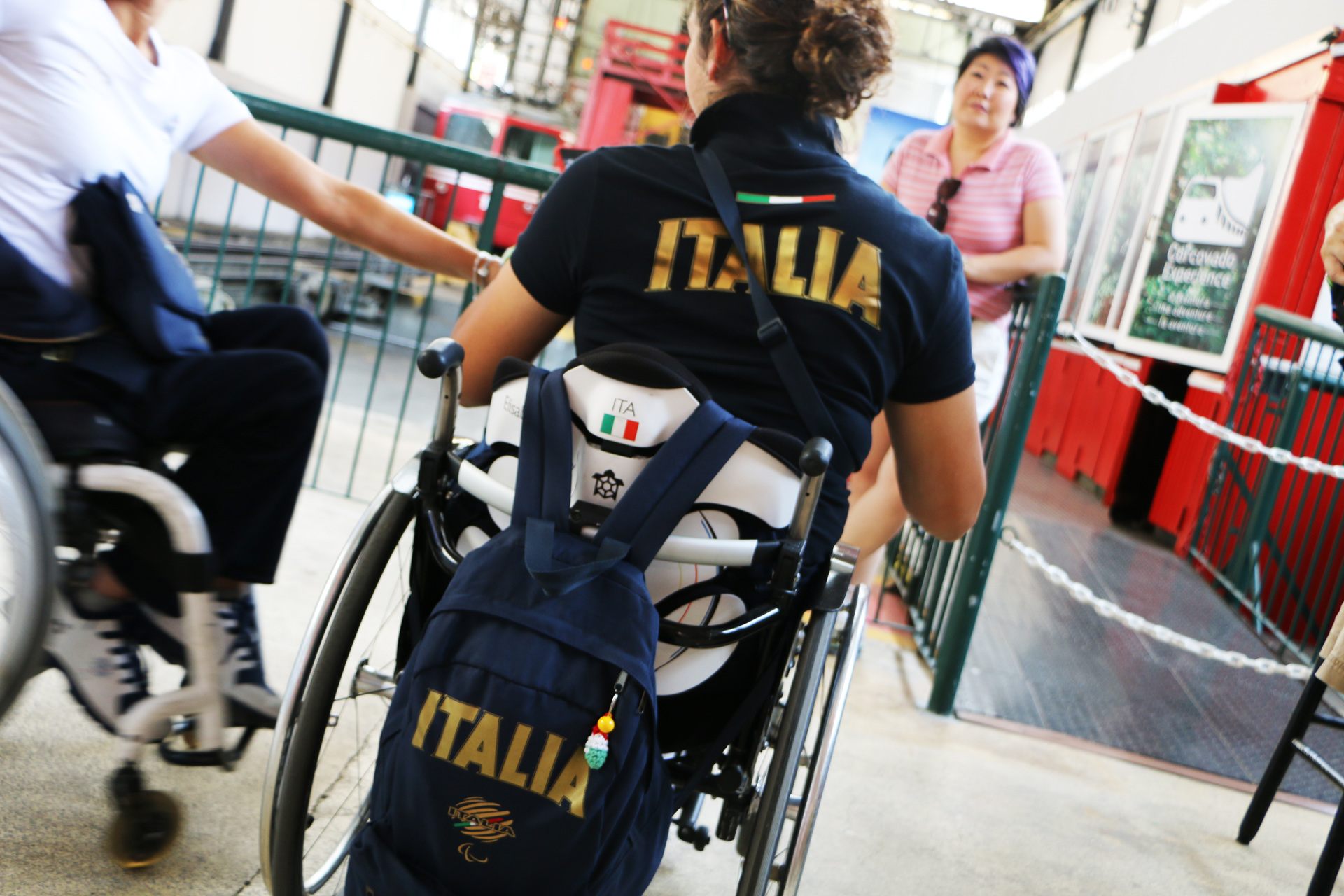 There was a lot of the Paralympian teams around the area – it was cool – we saw the Italian and Polish Paralympian team especially.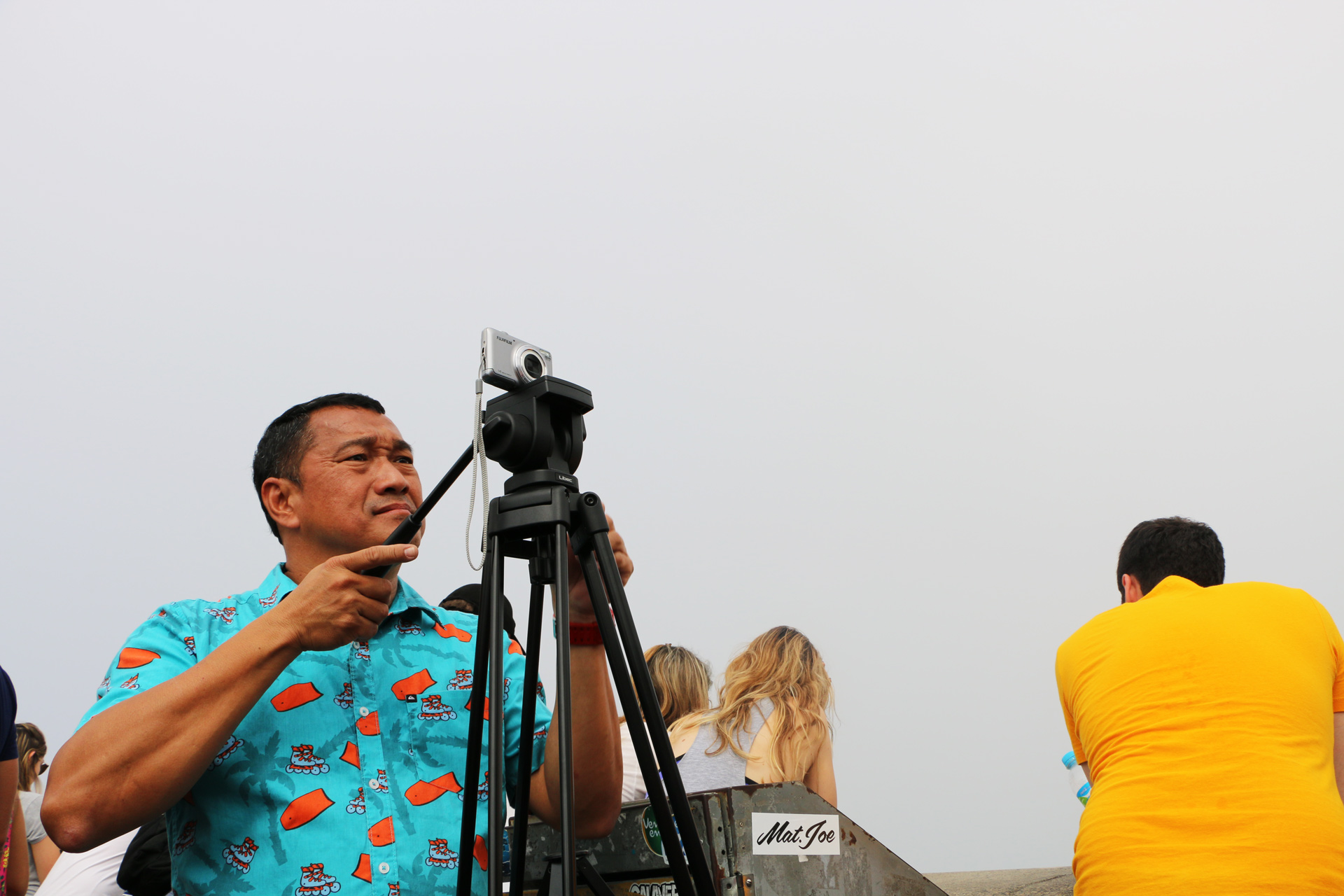 There was also this guy with a ridiculous tripod for his camera.
Once we got back down it was rather late so ventured into the night and found a cute little bar which served the world most smallest/tastiest burger in the world, accompanied by a few bottle of Heineken! Grazing shed eat your heart out! They were delicious.
P.s: We're calling him "Big Stone Jesus" because we read a tripadvisor review by some dude who called him that, and it tickled us for some reason.
---