Cloudy Brained in Rio
19:18 in Rio after a very tiring, semi-cloudy day.. although still feeling like the 23:19 local UK time. My head currently feels like a foggy sponge. With over 36 hours of straight travelling, and less than 5 solid hours sleep — accompanied by a full day of walking the bustling streets of Rio; tonights sleep will be glorious.
We left the U.K at 13:30 on Thursday (15th), a 3 hour coach journey led us to Heathrow where we met and old colleague/friend of mine, Hraday. It was nice to have a final coffee to calm the nerves before we boarded our flight at 22:10. Between Alis and I we had so much confusion regarding the actual length of time our over night flight would take. Our STA ticket said 11 hours, but we weren't sure if that included the 2 hour layover in Sao Paulo and then the 1 hour flight to Rio. We were very much just winging it and following along. It turned out our flight from Heathrow to Sao Paulo alone was 11 hours, and then an additional ~2 hour layover, which was a fairly confusing situation due to an apparent slight change in the connection. We had to clear immigration in Sao Paulo, recheck our bags and then go back through security to then board the 1 hour flight to Rio. We both hardly slept on the plane (who does?) dinner was served at 12am UK time/8pm Brazilian – I'm assuming Tam Lineas airlines are aimed more towards the Brazilian body clock.
After landing in Rio the reality of travel set in as we were suddenly in one of the liveliest cities in the world. I was trying to get wifi to order an UBER but to no avail, we ended up paying RA$117 for the taxi to our AirBnb which gave us our first taste of Rio life, constant motorbike honking (I've since discovered the bikes constantly honk whilst splitting traffic to makes other cars aware of them as they split traffic… quite a sensible idea, just not the most convenient), favelas and very, very few English speakers. – I've learnt a fair amount of Spanish for this trip, but my lack of fluency makes the extra translation/adaption to Portuguese pretty pointless for Brazil – Luckily our Airbnb host is really friendly, speaks perfect English and is a graphic designer to so the whole apartment has a lovely modern feel.
We got some suggestions from our host and headed out for a quick walk around the city – we stumbled across a museum for Brazilian Naive art (something I'd never even heard of) which turned out to be fairly interesting – I learnt here that coffee isn't even native to Brazil.. it was imported around the 18th century and cultivated ever since. Best of all this museum was free due to the Olympics being in town. We then took the bus the long way (woops) past Copacabana beach, jumping off at Ipanema beach and having a unforeseen walk all the way around Lagoa (a big lagoon which quite a lot of the Rio Olympics took place on).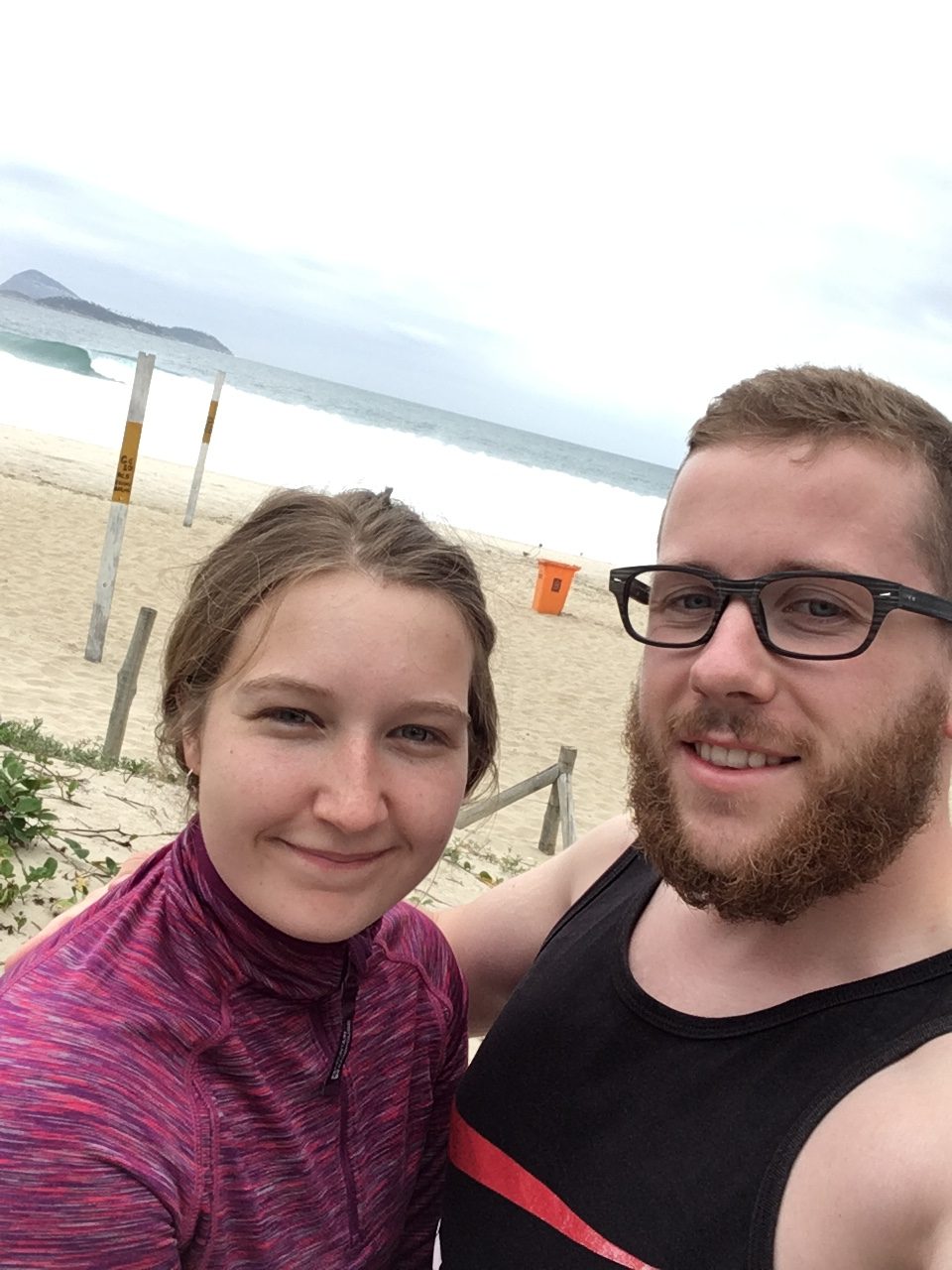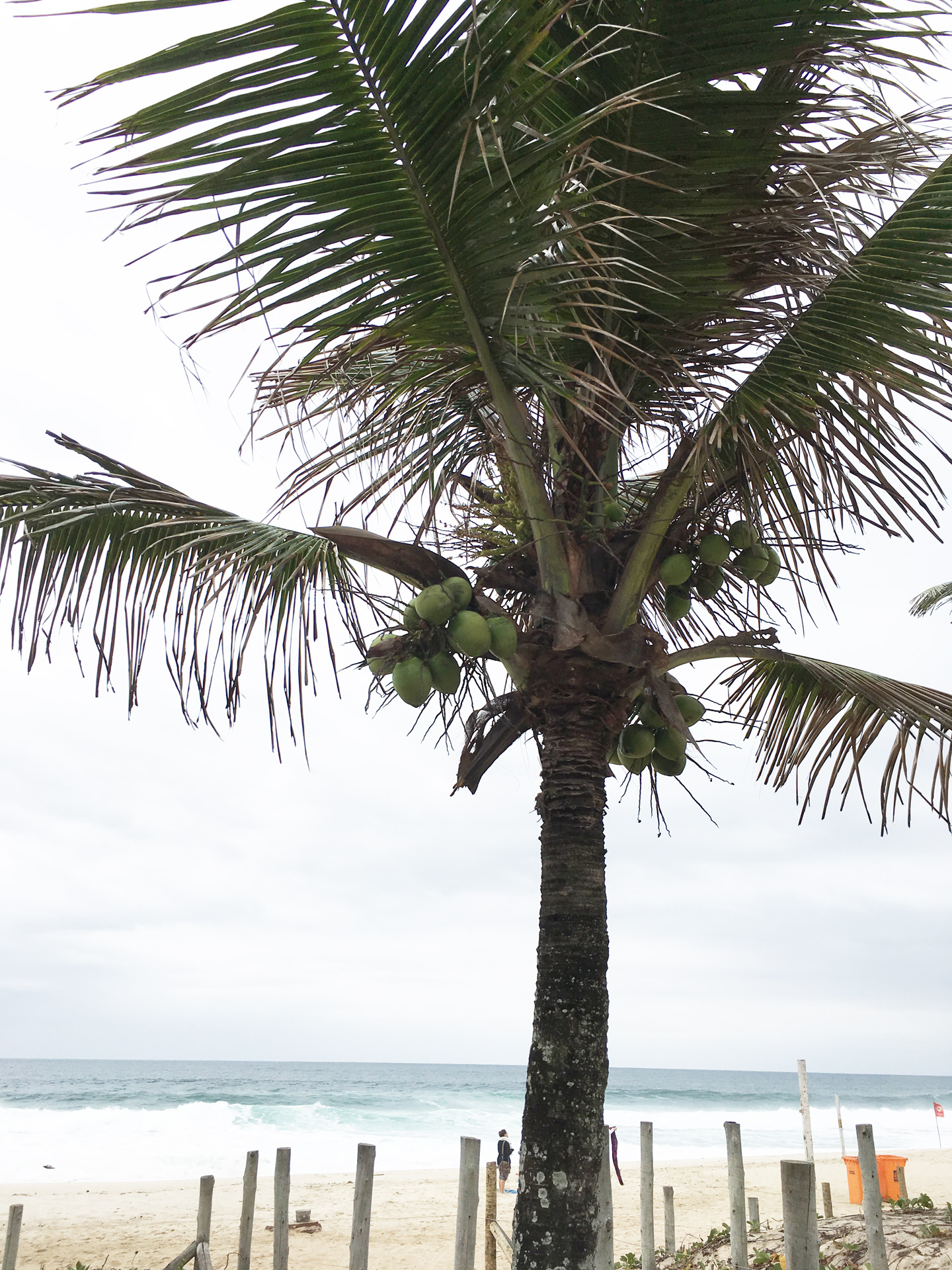 We didn't quite foresee quite how long a walk this would be and after several hours we were seriously flagging, we hadn't eaten or drunk since the Rio connection flight and looking back we were borderline dangerously tired/hungry/dehydrated.
We finally found somewhere to eat and then had the crazy task of working out the bus system home.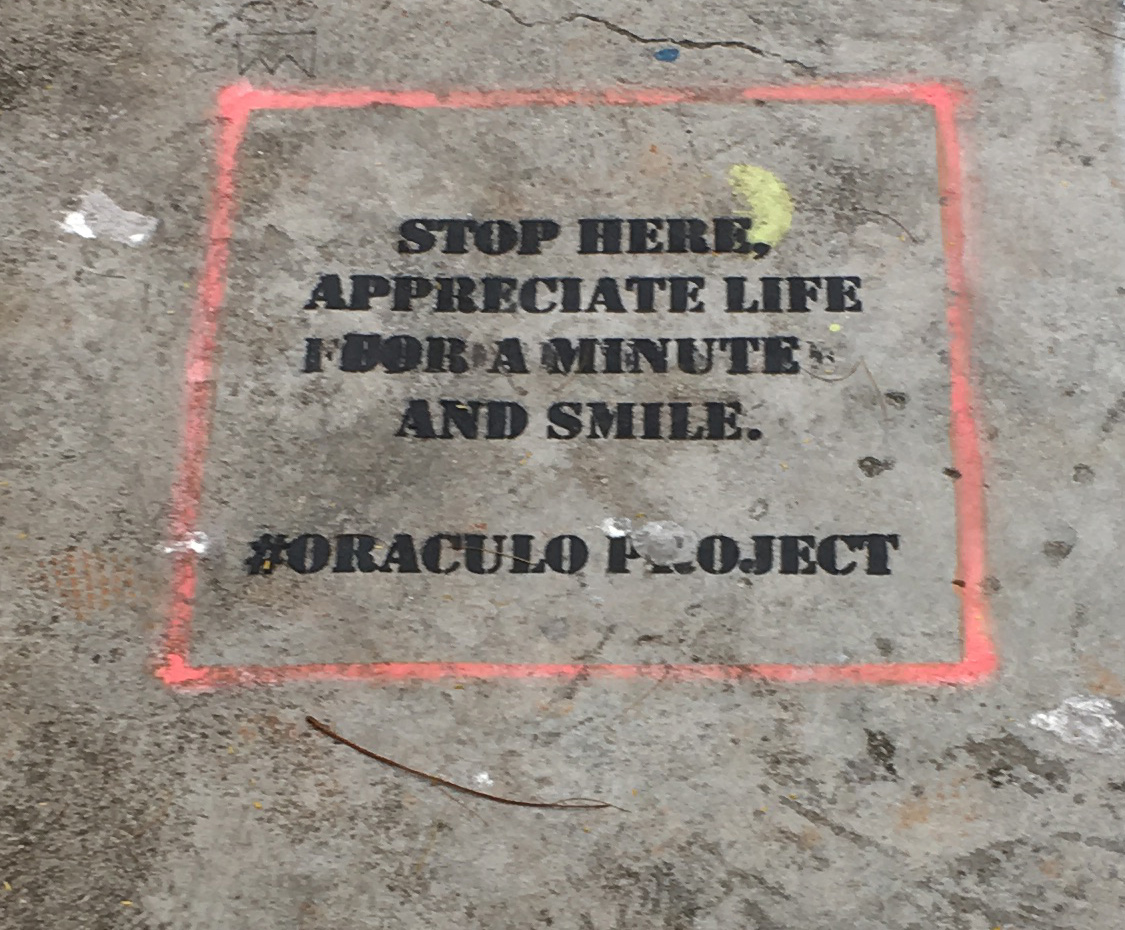 Rio is a fairly nice city so far, however I'd give their user experience for the bus system a solid 2/10. 90% of the bus stops don't even have posters/information on them. And then ones that do simply state the bus numbers that stop there. No where physical does it seem to say what routes any of these busses take – a simple map showing the route would have been a life saver – the beautifully designed London underground maps just kept popping into my mind, but unfortunately brute force and jumping on busses/asking with broken English/Spanish/Portugese was our only option as we got desperate.
We finally made it back, hoping to get a solid night sleep and hit the day head on tomorrow!
---