Home stay on Lake Titicaca from the Peruvian side
We arrived in Puno after a pleasant bus journey fairly late but the bus company we went with (Bolivia Hop) took us directly to our AirB&B host's front door which was very nice of them. Karmen was the a crazy and lovely host. She reminded me of my mum which made me automatically like her. She spoke mostly Spanish to us which we actually understood and she sorted out a home stay for us on an island on Lake Titicaca. She went out of her way to make us happy and didn't want anything back in return.
In the morning we got ready to leave for our tour and our home stay with a local Peruvian Family. Before we left though we met Karmen's dog who was wearing PJ's – so cute!
We said bye and set off to the port where we caught a boat to the first island – the Uros floating Islands. This island was entirely make of reeds and was called a floating island because they could move the whole island if they wanted to.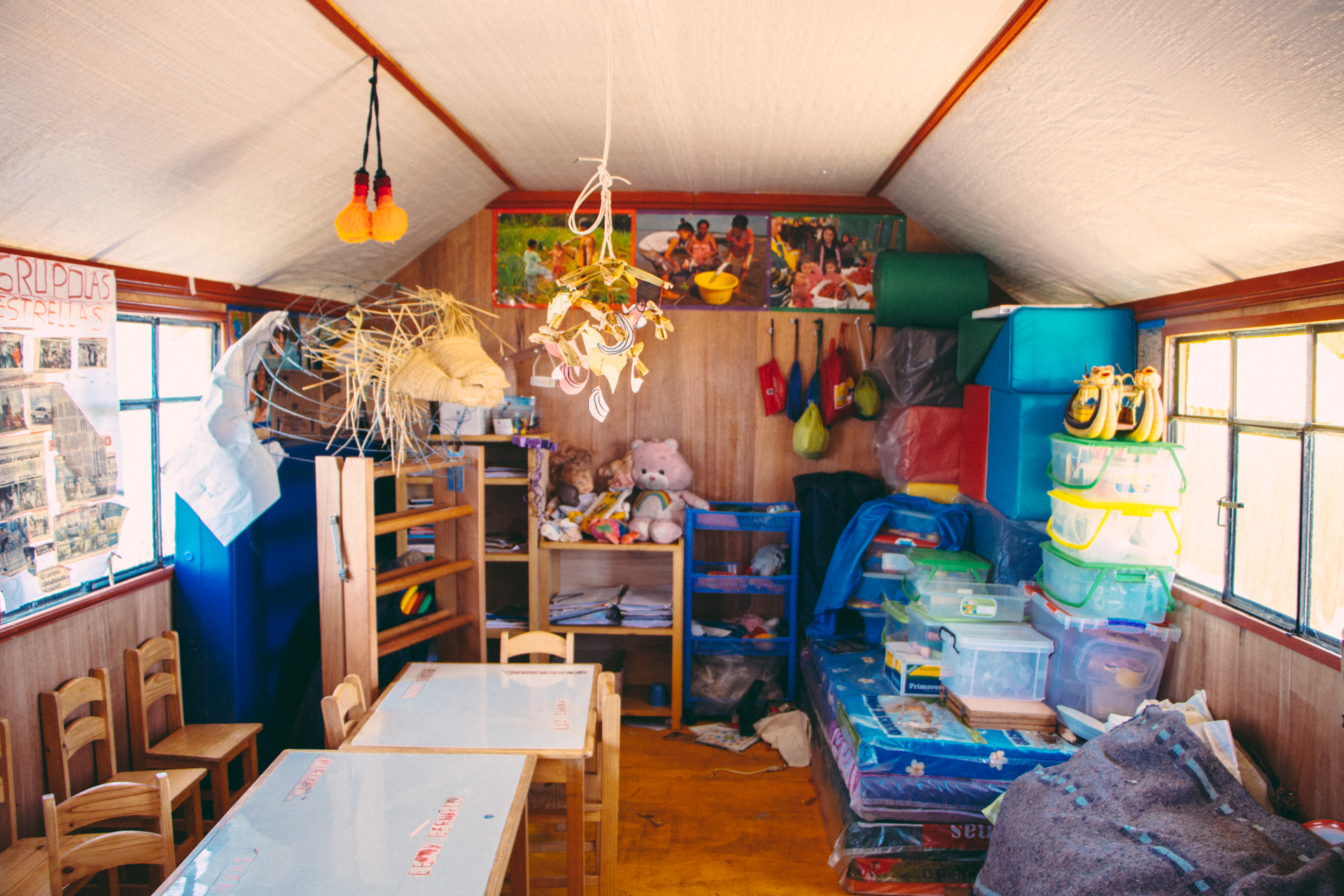 The people there live in reed houses and have electricity from solar power which was cool. It's a crazy way of life but I guess less stressful than our lives. The people there lived off of fish and duck. On Sunday's they go to the mainland (Puno) to trade the fish for potatoes apparently. We had a walk around the island, it was only small and it was spongy underfoot, an odd feeling.
We spent a while here then hopped back of the boat to head to the next island Amanti to stay with the family. After 2 hours on the boat we finally made it and met our family to have lunch with them. We bought them rice and sugar as a gift because apparently that was worth more than a tip. We also met Bob and Sue a couple from America who were cool. They'd travelled a lot and gave us advice on where to go and stuff to do, especially in New Zealand.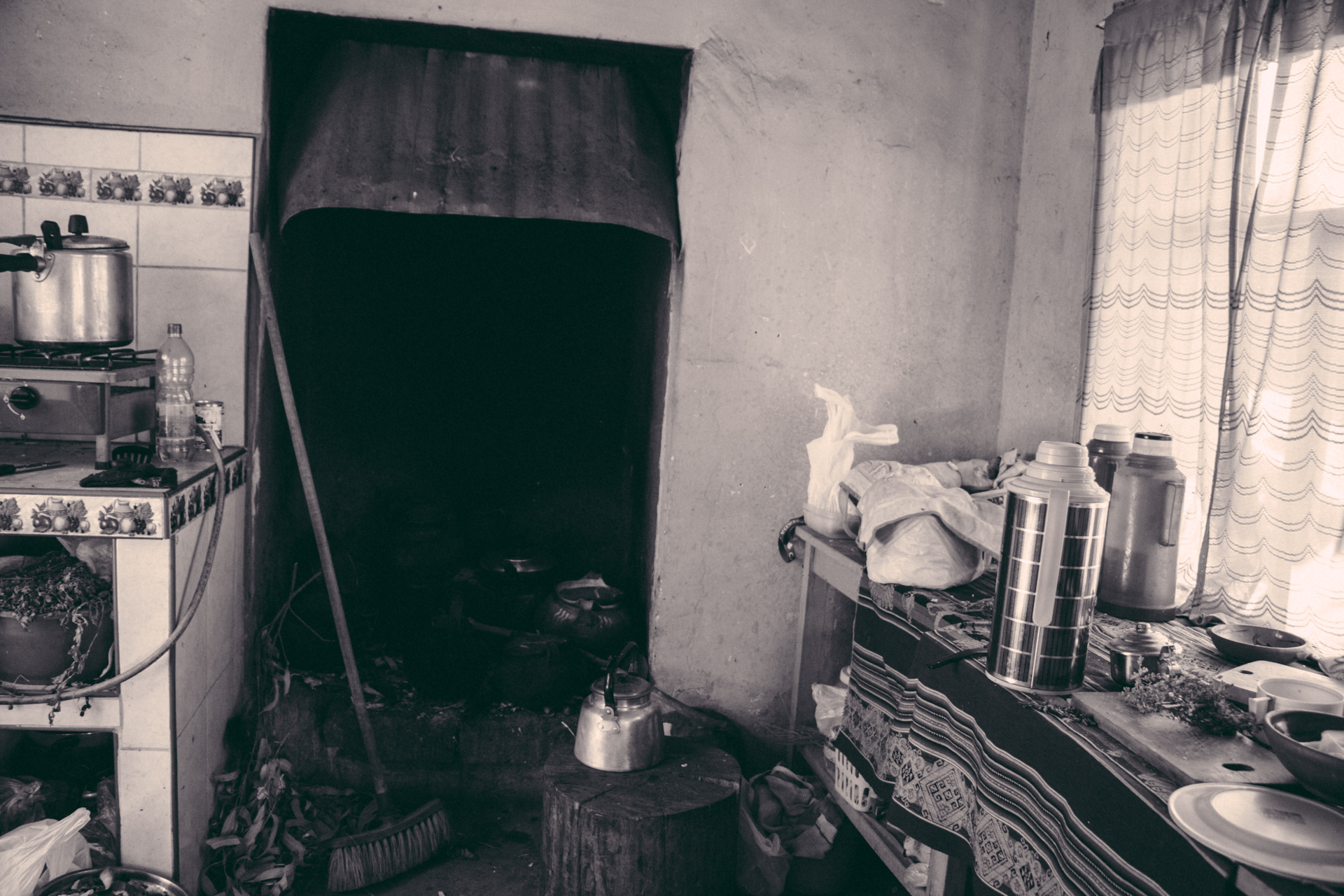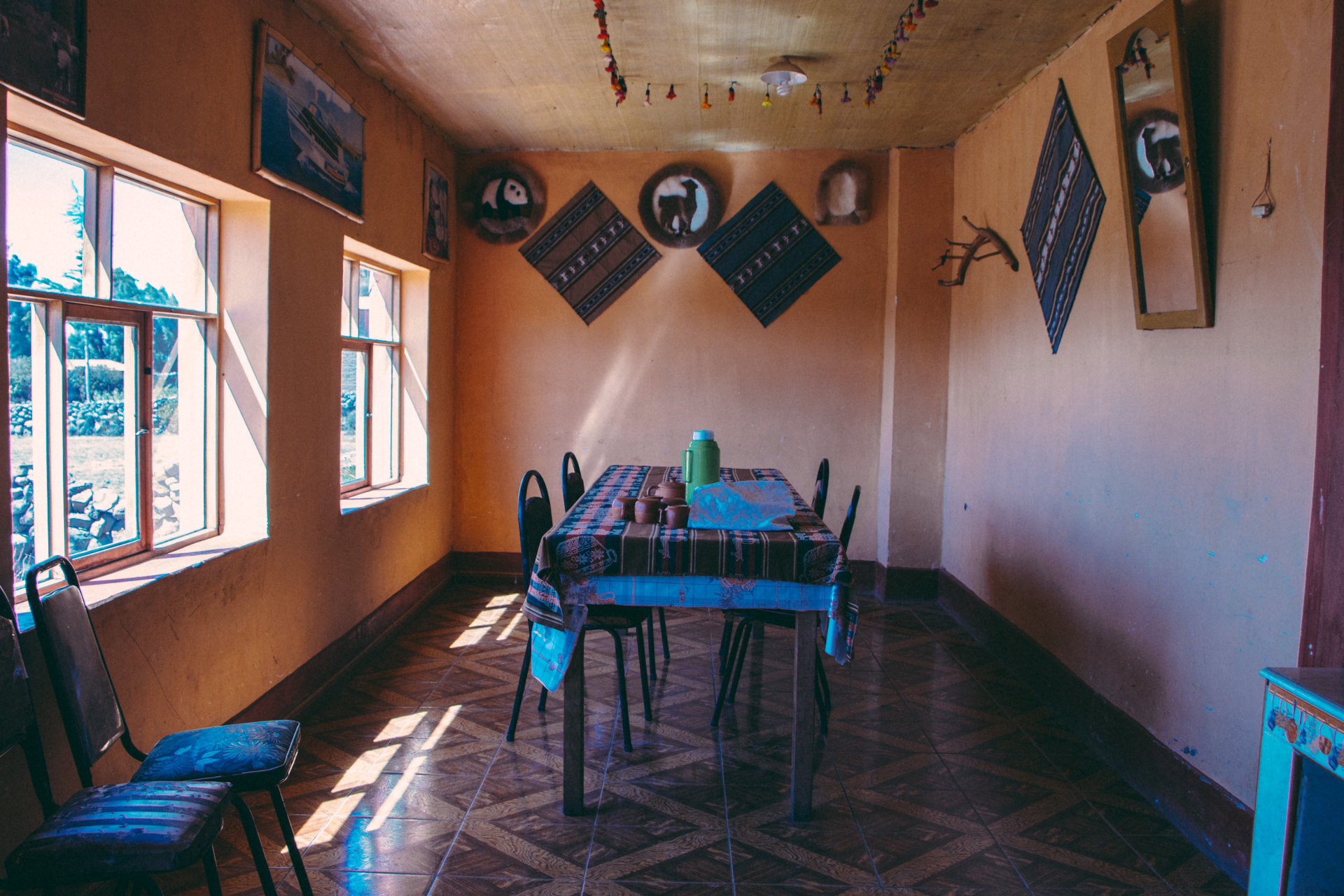 We had lunch together and then split up, Alex and I decided to walk up to the sacred place on the island – the temple of Pachamama. This was located on the top of the island but after all the hiking in Isla del Sol this was easy. The view from here was beautiful and we stayed up here until sunset.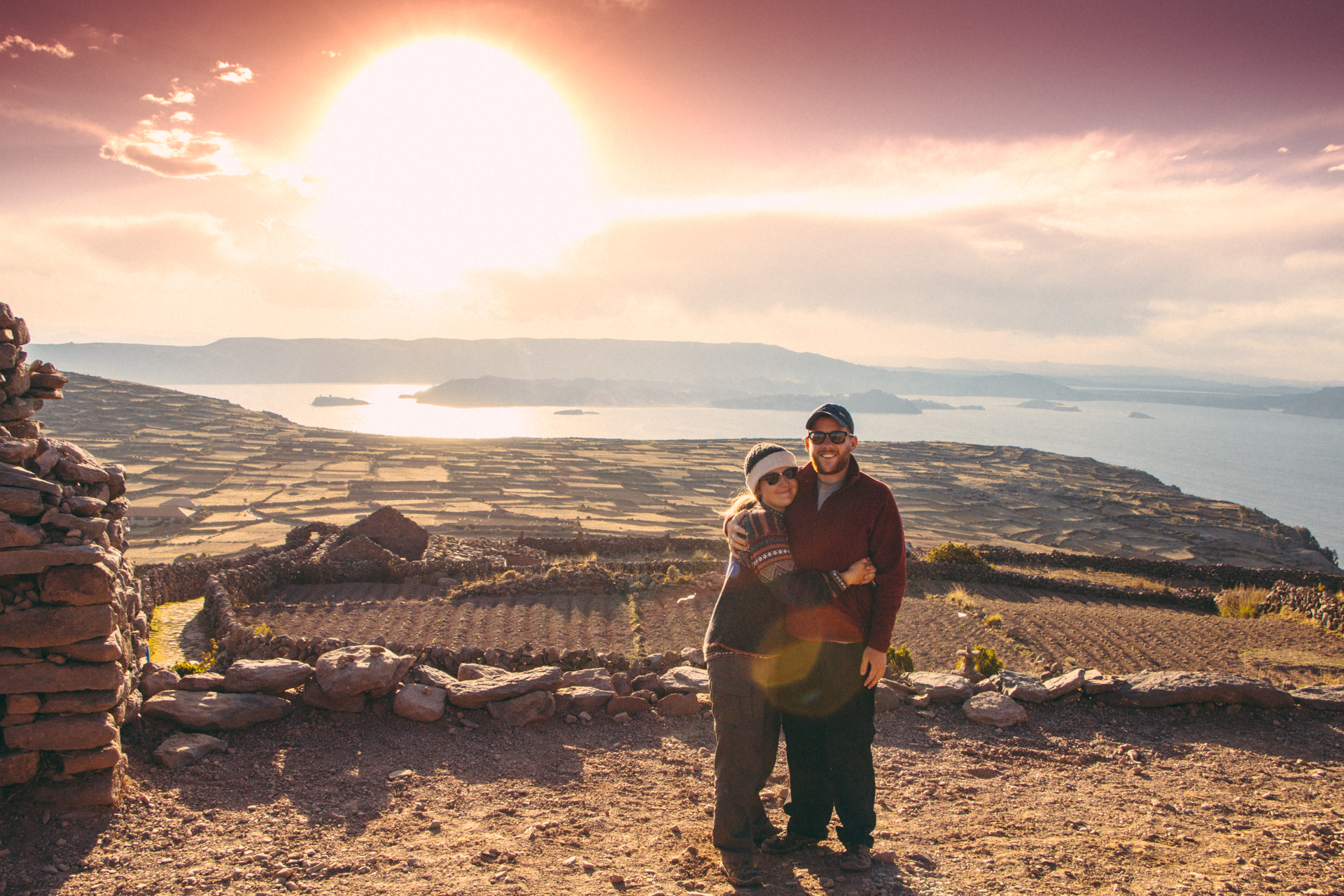 We walked back down before it got too dark and chilled in the square and tried our first alpaca meat on a stick which was really good actually, kind of a gamey tasting meat. We then walked back with Bob and Sue to the home stay to have dinner — the 6 year old son took a liking to Alex and kept pestering him until he got bored and then stared pestering me to play games. We then got ready to go to the local "disco".
We dressed in traditional Peruvian dress which was fun and I looked really good ;)! We then danced and did a huge conga line – it was crazy fun. After the nights festivities we headed back to the house for bed.

The next morning we had breakfast and said goodbye to the fam. We left for the last island Taquile. The boat to this island made me feel very ill and I had my sick bag ready just in case I was going to vomit – luckily I didn't. We made it. The last island. We had to walk to the village centre which again was very uphill but we managed. We walked to one side of the island where the old port was and where the famous gringo killer stairs were. Named because there were about 1400 steps from the port up to the point we were at and tourists used to have to climb it before the new port was built.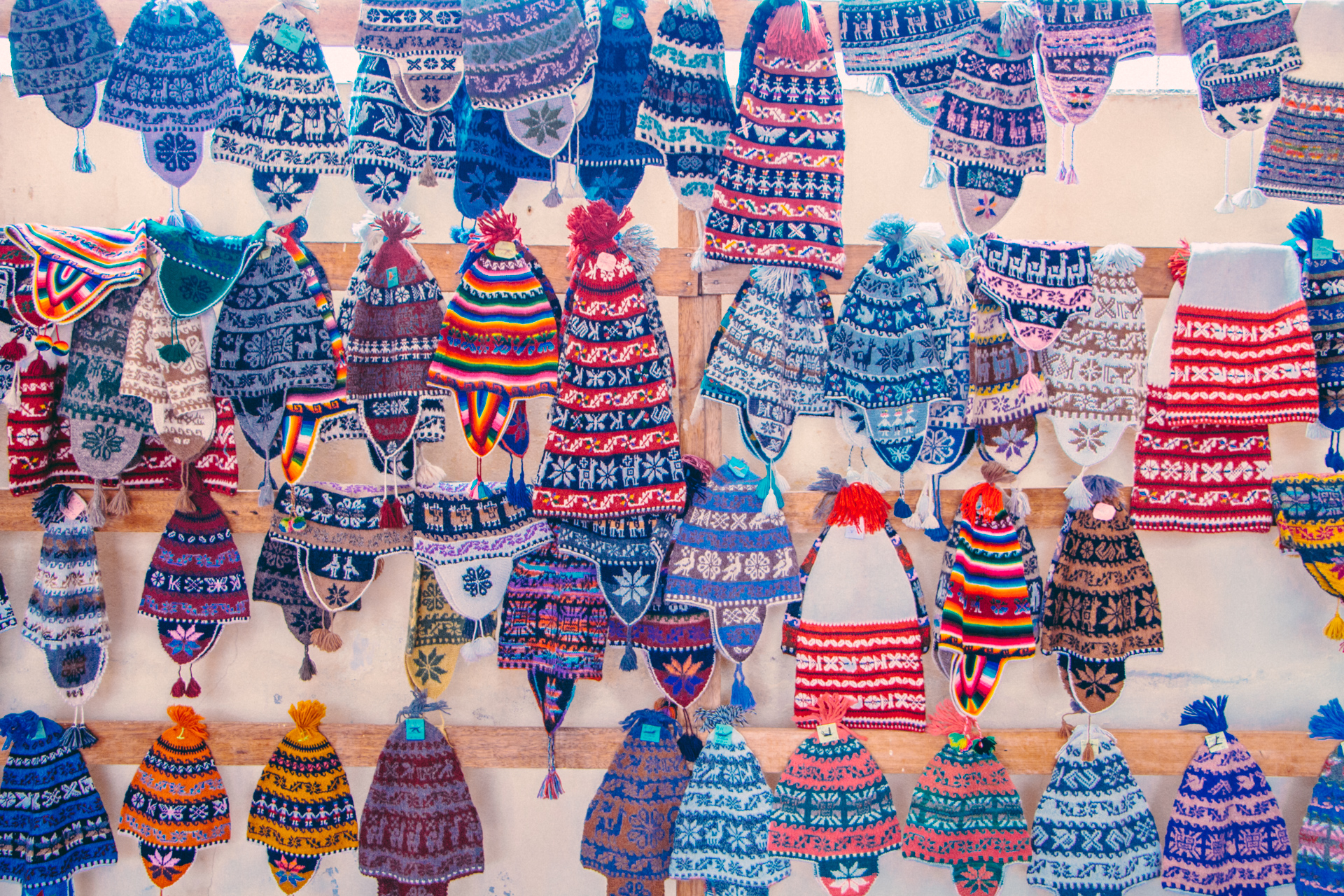 We then walked back to the village centre and learnt that the men of the island do all the knitting! Lots of jumpers, scarfs and hats.
From here we began walking an additional 45 mins to lunch. We had more soup and trout which was nicer here than in Bolivia. We learnt about how men have to wear different clothing depending whether or not they were in a relationship and other traditions they had. We then proceeded back to the boat and headed back to Puno.
The last night in Puno was relaxing we went to a really nice restaurant where we had alpaca for the second time. It's my new favourite meat I'm sorry to say (sorry veggie friends). It was really good food which made a change from Bolivian food.
We said our fair wells to Karmen again and then caught the final Bolivia Hop bus to Cusco for our next big adventure… Machu Picchu.
---