Stroking eels and time travel in Fiji – South Sea Island
After our flight from San Francisco where we crossed the international date line and completely skipped the 19th December we safely landed in Fiji!
Fiji was my favourite place so far… Actually maybe I should rephrase that – the Fiji islands were my favourite places so far. The main land was a bit shocking, almost like Barry island (Wales). We landed on a very, very wet day. They were worried that cyclones (a system of winds rotating inward to an area of low atmospheric pressure, with a counterclockwise (northern hemisphere) or clockwise (southern hemisphere) circulation; a depression) would affect the area. So you can imagine what we were feeling when we first landed. We were a bit lost, mostly because people kept saying that someone would pick us up. This never happened and Alex had already had an argument with one of the taxi drivers so we were grateful when we arrived in the hostel. It was rather nice hostel even if the area was a bit dirty.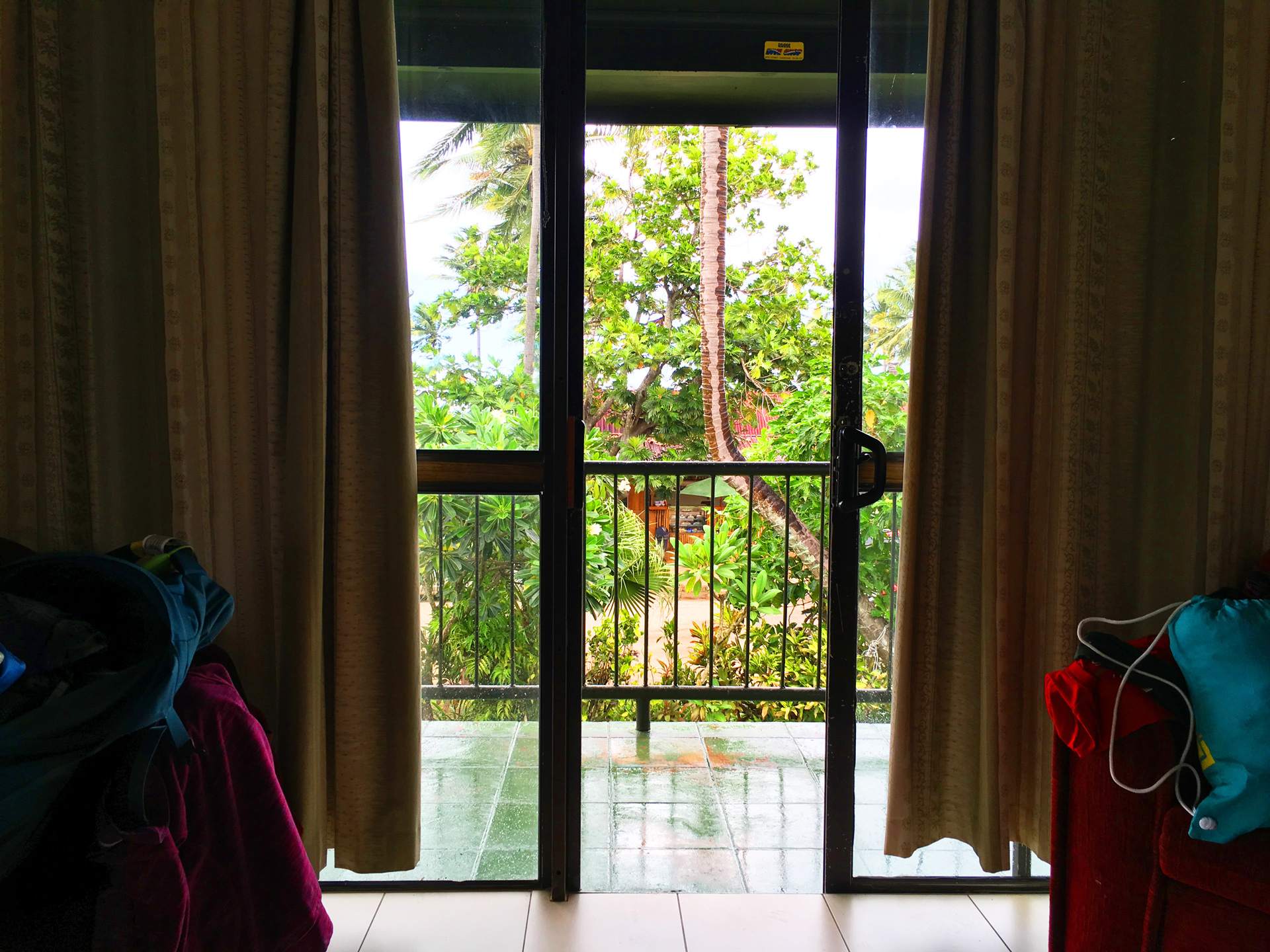 We chilled out in our room for a while waiting for the rain to pass. Luckily it subsided at around 3pm so we walked to our local shopping market to get some cash out before we visited the islands. We met a guy who was trying to sell us fruit, he was funny – my favourite quote from him was "Here we don't drink and drive, we get high and fly!" He also knew where Wales was from the rugby, which was cool. We had our first real coconut drink which was actually rather tasty and he gave us a free banana because they were Alex's favourite.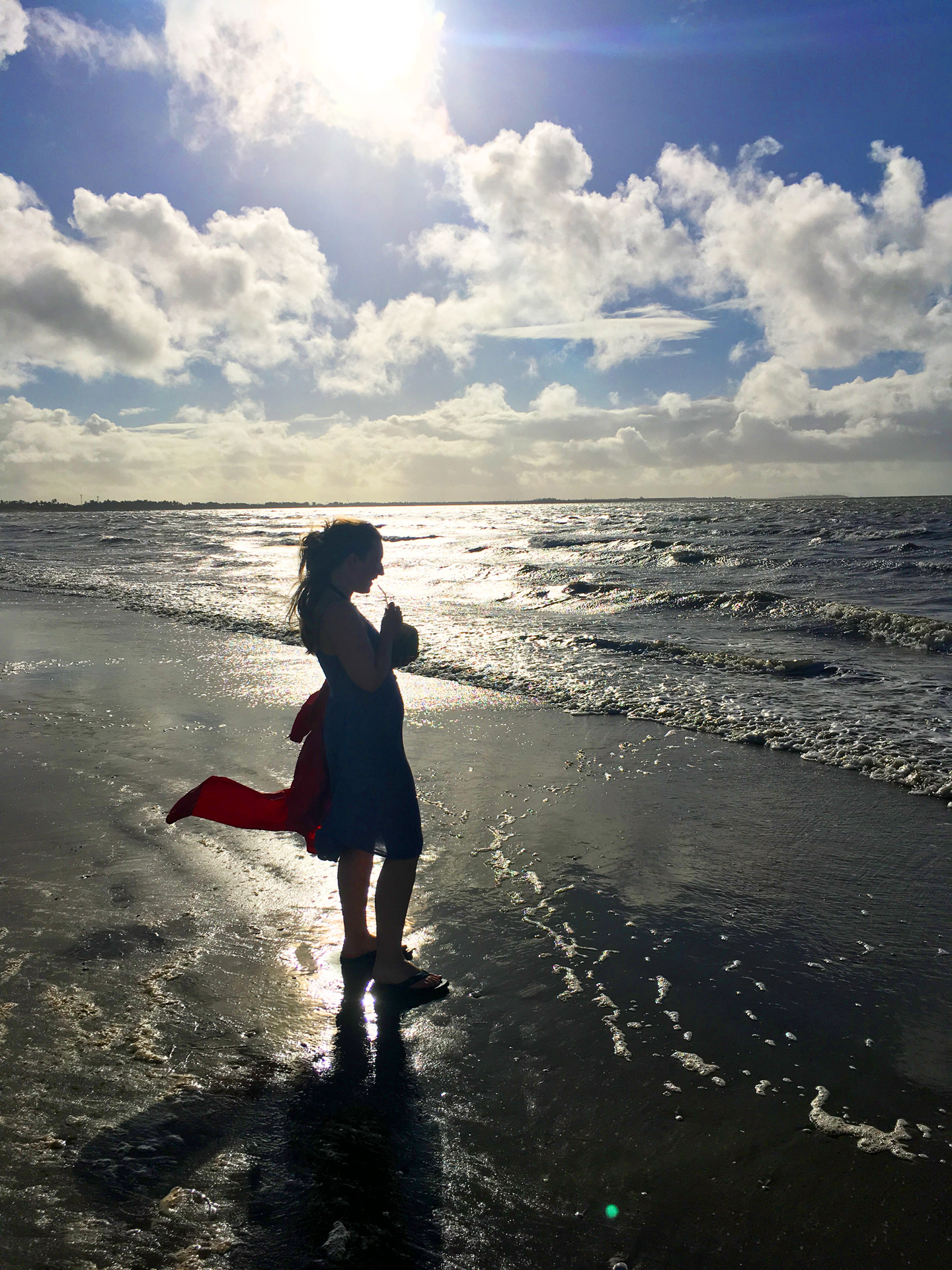 From here we walked along the beach with coconut in hand. The beach by our hostel was a bit of a disappointment. The sand was black and there was rubbish dotted around the place but it was nice to see the sunset even if there were plastic bags floating around.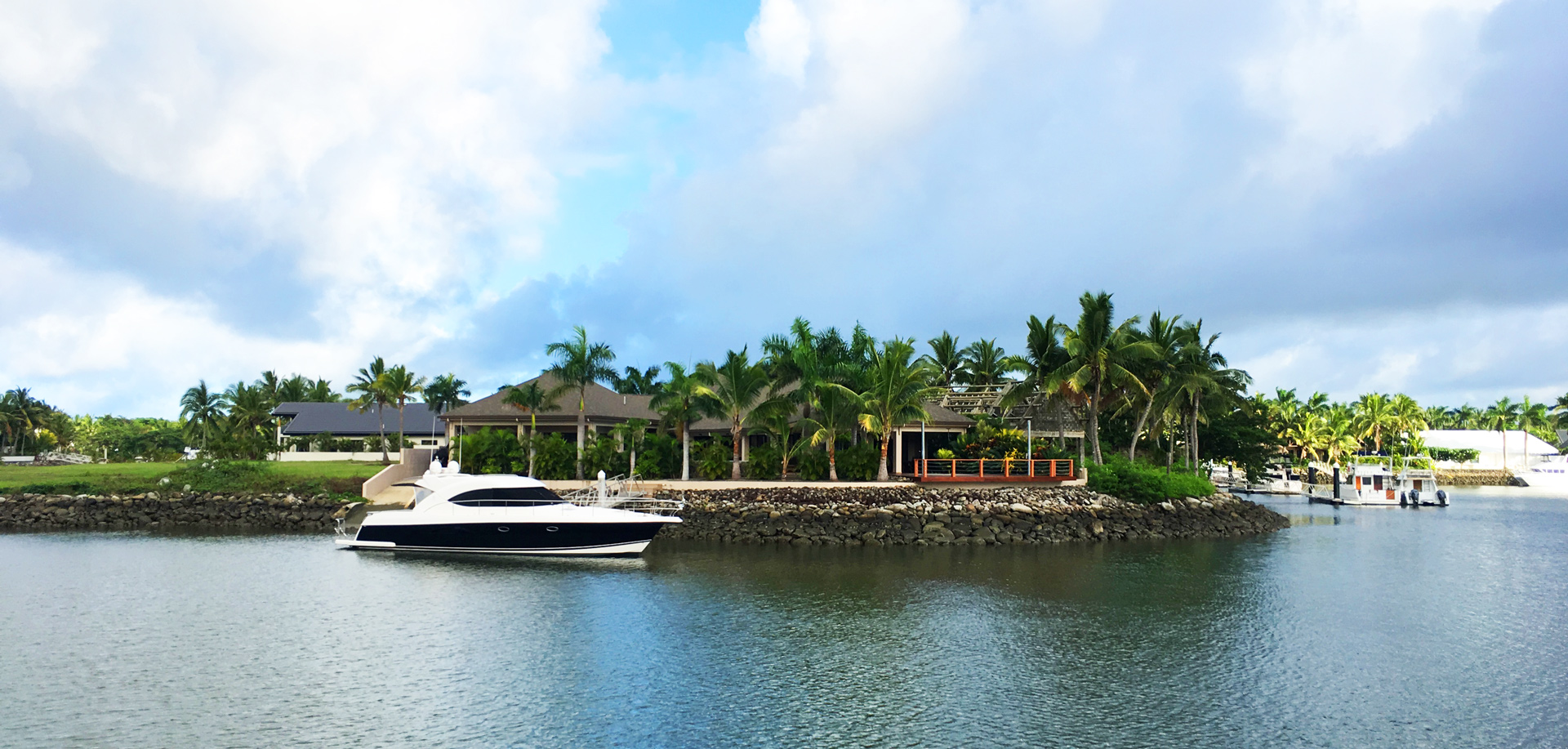 The next day was an early start to catch the boat to the South Island – the only day trip you could do. We arrived at the dock which was a nicer area by far compared to where we were staying and there was also a Hard Rock Cafe there. They sold the standard floral Fijian shirt – I could see Alex wanted one but they were super expensive.
We were lucky because all week the weather promised rain and storms but the day was lovely. It was warm and the sun was out. The boat ride was pleasant and we saw our little island which was tiny and surrounded by the most clear blue sea you could imagine. It glistened in the sun, very inviting!
We had an a lovely warm welcome which involved a little island sing song. Everything on the island was free; snorkelling, paddle boarding and kayaking. And one of the best free bits.. unlimited free drinks – which even included beers!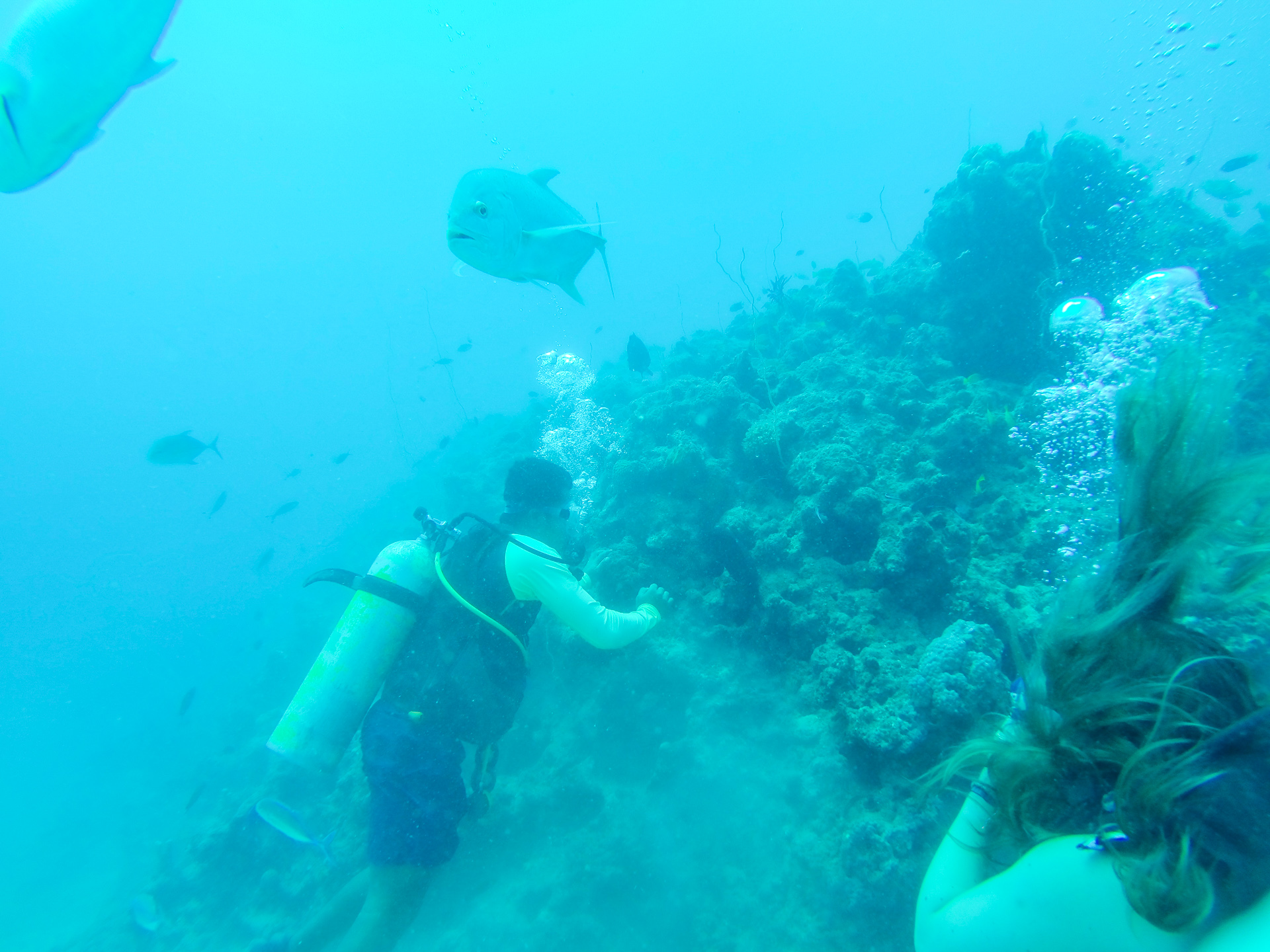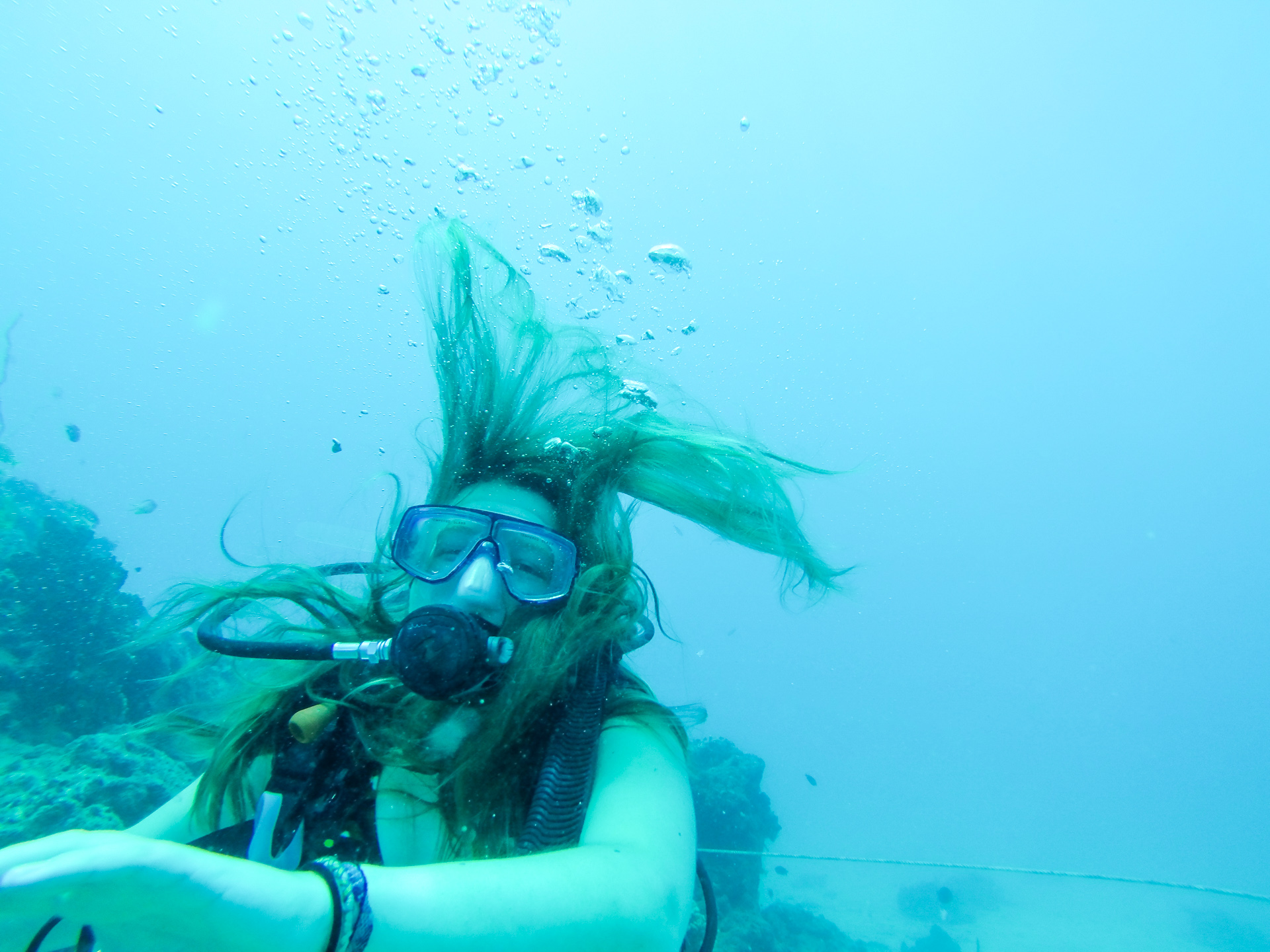 Scuba diving on the other hand was not free, we thought bugger it and we did it in the morning. I have to say it was one of the coolest things I've done in my life! I though I would be more terrified but it was really fun. We got told that you had to hold the hands of the instructor and walk around with him and only 80% of people let go and have a little swim. Alex and I let go straight away and swam around for a while. The only thing that was uncomfortable was trying to equalise the pressure in the ears. Once you got that to a tee however it was so swanky. We saw fish and stroked a moray eel and the feeling of "zero gravity" was impressive.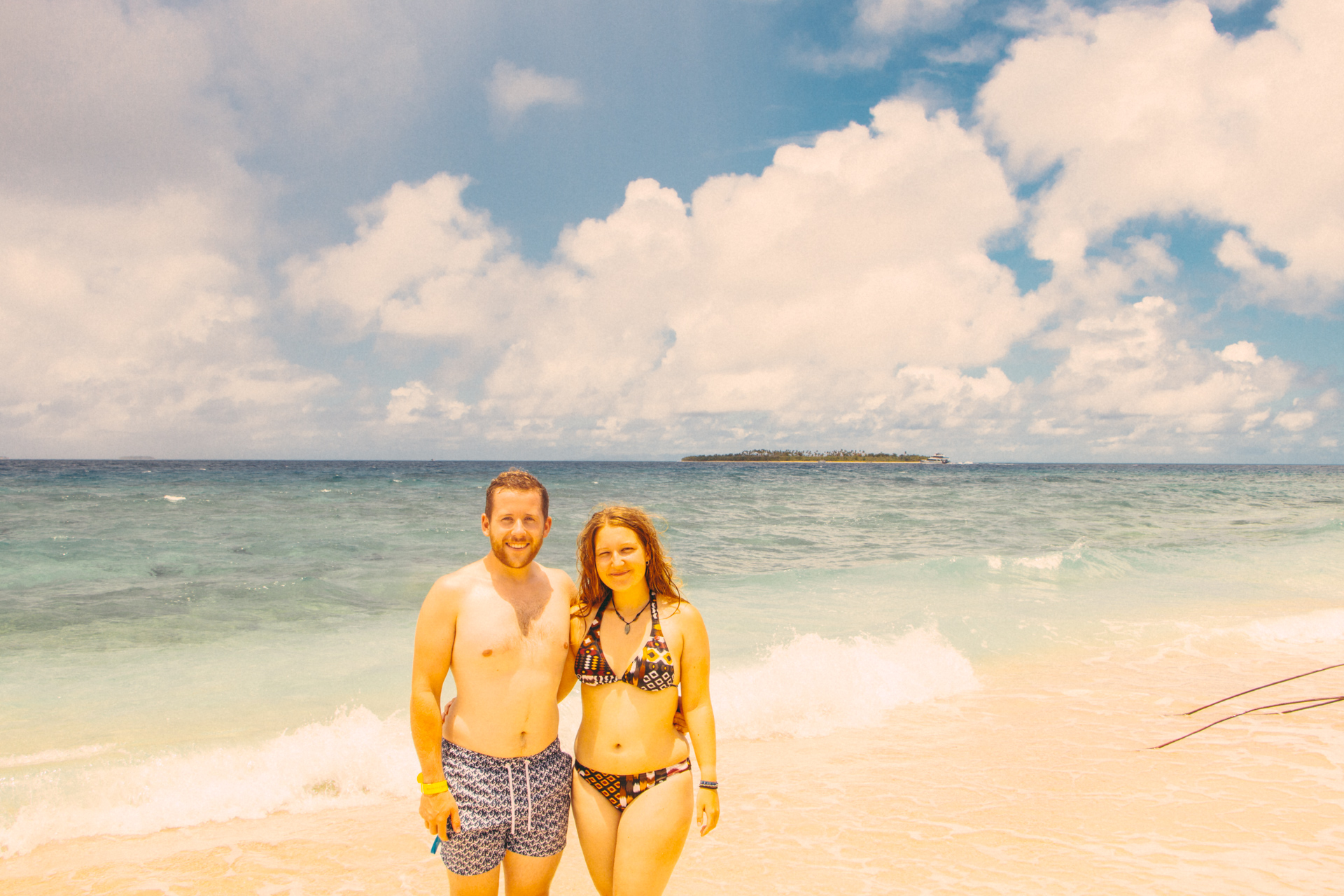 We spent all morning in the ocean but time always runs away from you when you're having a good time, we got out and had some BBQ lunch. It was nice.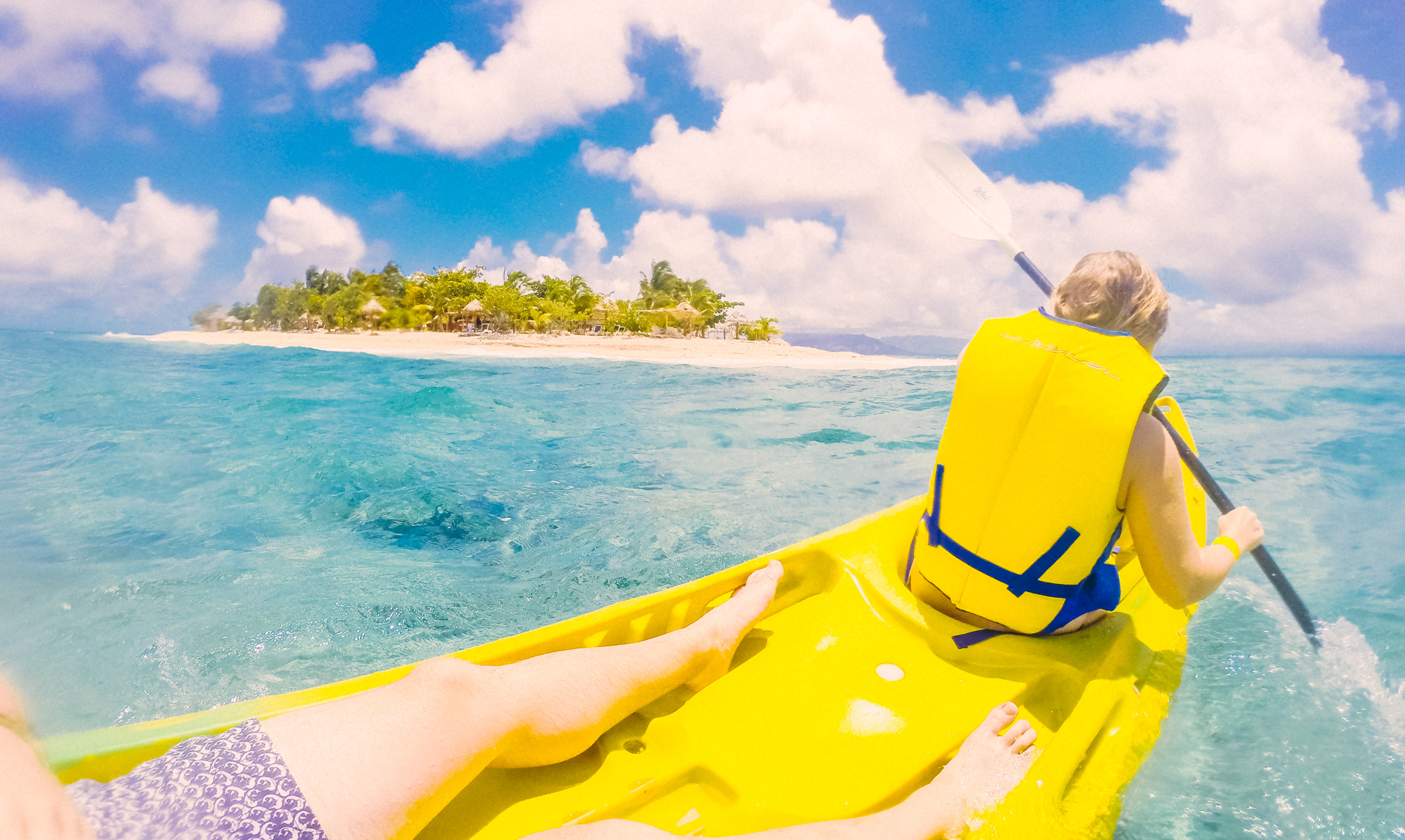 We let food settle for while, soaking up the sun on our pale little bodies. Then Alex wanted to paddle me around the island on a kayak. It was very relaxing having someone else paddling. Alex did say he wanted to do some more exercise, he especially loved when I tipped the boat and made him swim after our flip flops which were causally floating away, hehe!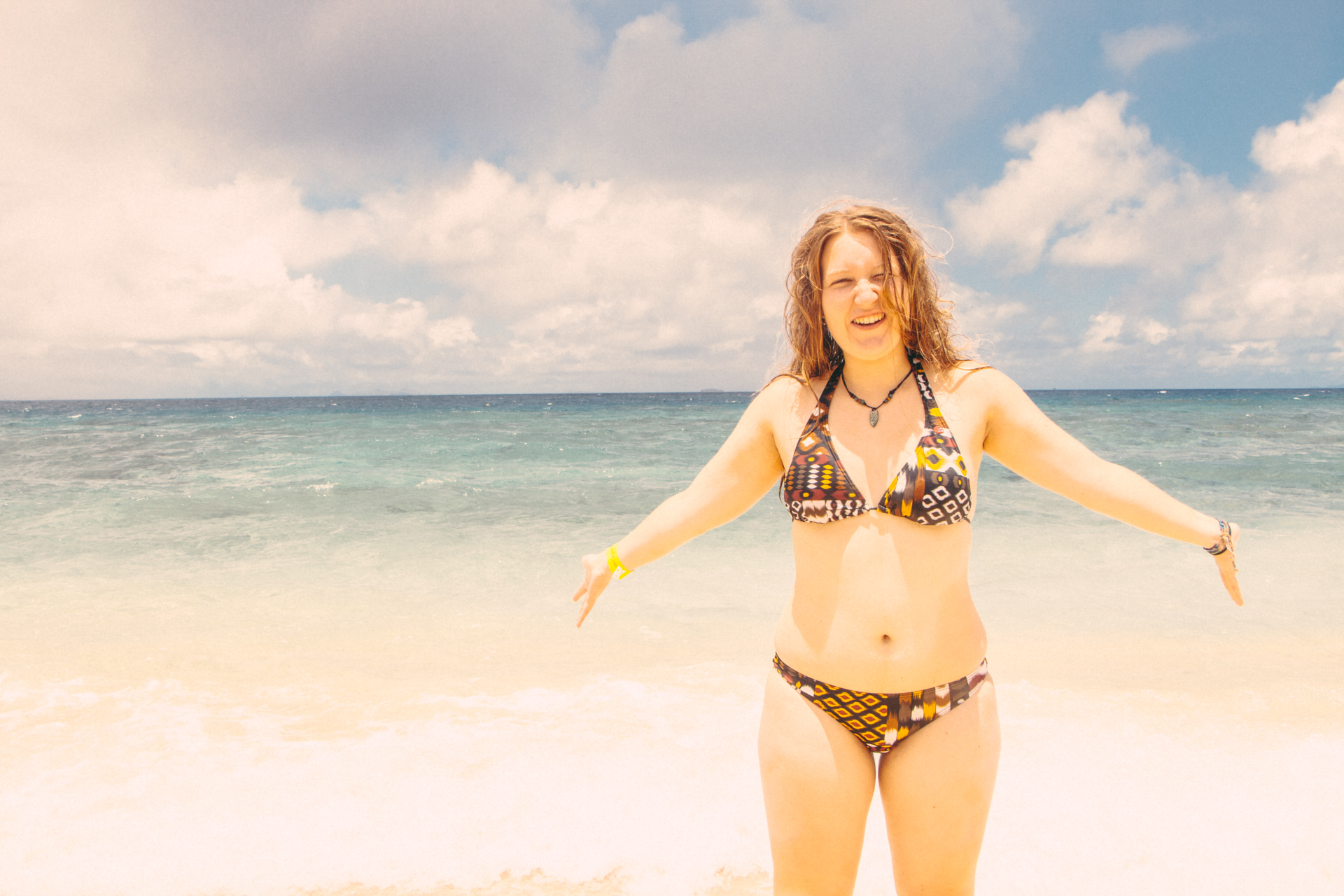 The rest of the day involved drinking beer and chilling. This was the Fiji life that I was expecting and the island was so beautiful. It was a real paradise. We were sad to see the boat on the horizon ready to take us back to the poopy mainland.
The evening involved packing our bags and being sad. We could've stayed longer here but we had to be realistic and it was expensive here.
We said so long to Fiji by watching the sunset one last time, sad yet excited for our journey to Middle Earth (New Zealand) which would begin in the following 12 hours.
---