Whale Tours, Penguins and Wildlife in Puerto Madryn
I was really looking forward to the Peninsula and our first taste of Patagonia. Puerto Madryn was a nice seaside village that reminded me a lot of Wales. This was the first place where we arrived and I was cold (I had to buy a hat which Alex failed to tell me how vile it was when I bought it.) The first day was wet and dull and felt really achey from the long bus journey.

The hostel was nice though, it was called Hi Patagonia. We were starving from our bus journey so we popped next door to a coffee shop where we had tea and a sandwich each. We then walked in the rain to the Ecocentro. It was really modern in there but expensive to get in. There were rooms that were completely dark and playing whale sounds which were relaxing – you also had to go through these crazy tendrils hanging from the ceiling to get into the room. There were displays there about the wildlife you can find around the area including an artificial rock pool with starfish and lots of crustaceans. There was also an observational tower there two which had a 360 degree view of the cliff side and was full of comfy sofa. We sat here for half hour just admiring the view.
For dinner that night we attempted to make omelette as we wanted something simple and quick… which we managed to burn, so last minute Alex tried to turn it into a scrambled egg type of thing — it failed (note to self burnt egg is nasty).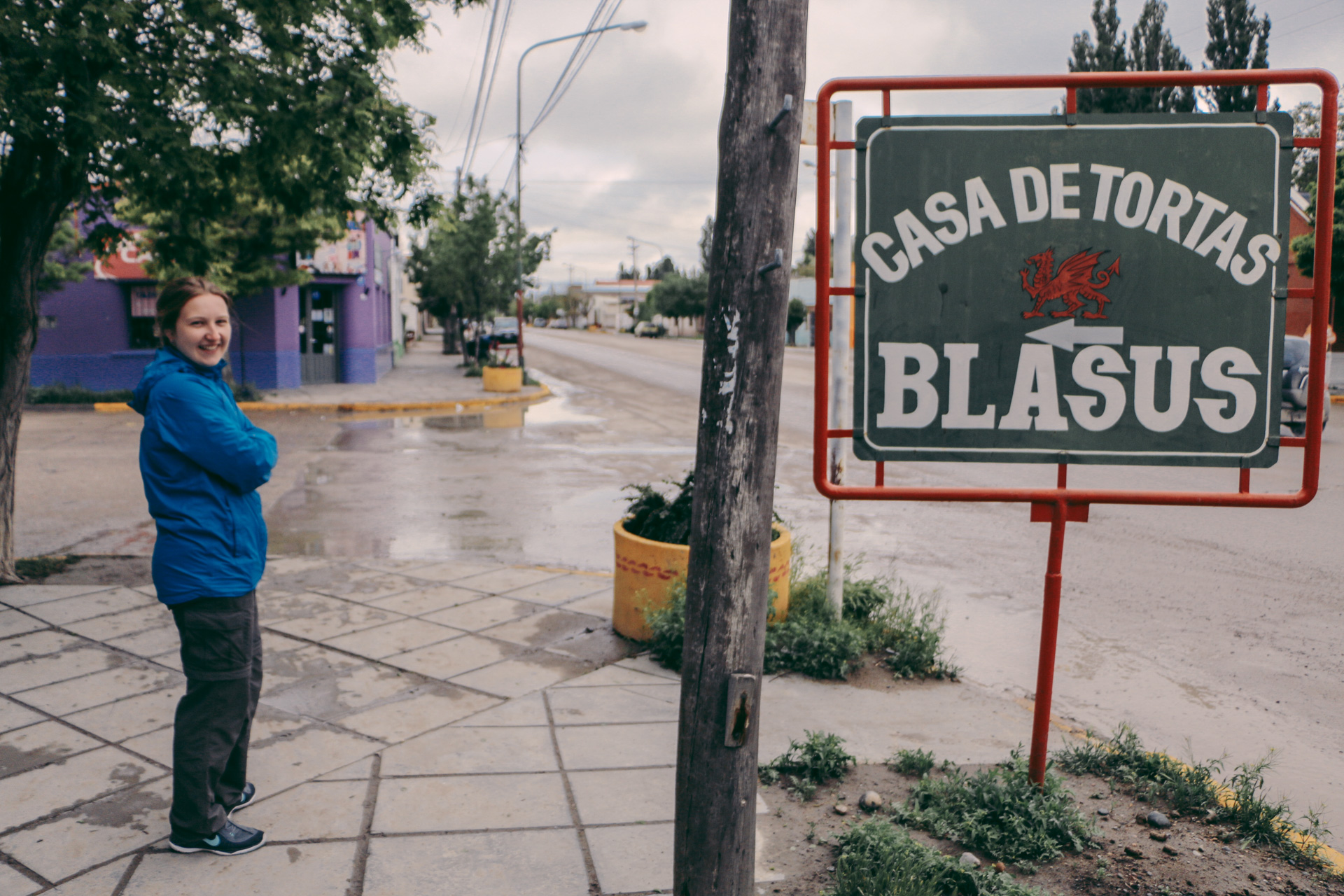 The next day because the weather was not great again we decided to go see our emigrated ancestors in Trelew and Gaiman, towns that were established by the Welsh travellers in 1874, mainly by David D. Robert. I think from the lack of any further emigration from Wales the population there has just became a vast melting pot, most people there seemed Argentinian. We went to a museum dedicated to the Welsh settlers, it was funny to see loads of people from Bangor migrated.

I spoke Welsh to an Argentinian fellow which was nuts, it was proper old/traditional Welsh. We also saw the first house ever built in Gaiman. It was like something out of Saint Fagan's in South Wales. Like I said there was not much to do there so we headed back after that.
Again we couldn't do any peninsula tours due to flooding on the roads even though the following day was glorious, so we decided to rent bikes. It was interesting since I hadn't been on a bike for about 10 years but I managed. The 10K ride was fun however the bike chair (Alex's edit: Alis continues to refer to the seat as a chair to annoy me) was most uncomfortable. My bottom did not bode well. It was worth it though because we got to see what we believed to be a whale in the distance. On the cycle back we had lunch on the sea front in a restaurant called Sara and then bought ice cream due to the sun being out (us Brits can't be out in the sun without an ice cream.) Alex bought a cone and I had a tub. I didn't realise that the smallest tub size that they did was a 1/4 litre which was huge! I couldn't finish it so took it back to the hostel to put in the freezer which was broken.
That nights dinner was more of a success — we had BBQ Argentina style. Loads of meat! I really think vegetarians would be screwed here and the attitude toward vegetarians is not great here in Argentina. We had Chorizopan again, it was so delicious.
Finally we got to go on the peninsula tour on the last day in Puerto Madryn. We travelled by bus for over an our to the peninsula and then out on a boat first thing in the morning to go whale watching.

The gear they gave us to go out on the boat was hilarious Alex looked like a proper fisherman with his red coat and beard. It was a pleasure to see the whales.

I felt very privileged to be in their presence and learnt loads of cool facts, interestingly enough the calluses on whales heads are so unique they're used by scientists in a similar manner as human fingerprints, to track and recognise each individual whale.
We then all got back on the bus and proceeded around the Peninsula. We saw Sealions and elephant seals which looked like loads of Jabbas (from Star Wars) rolling around.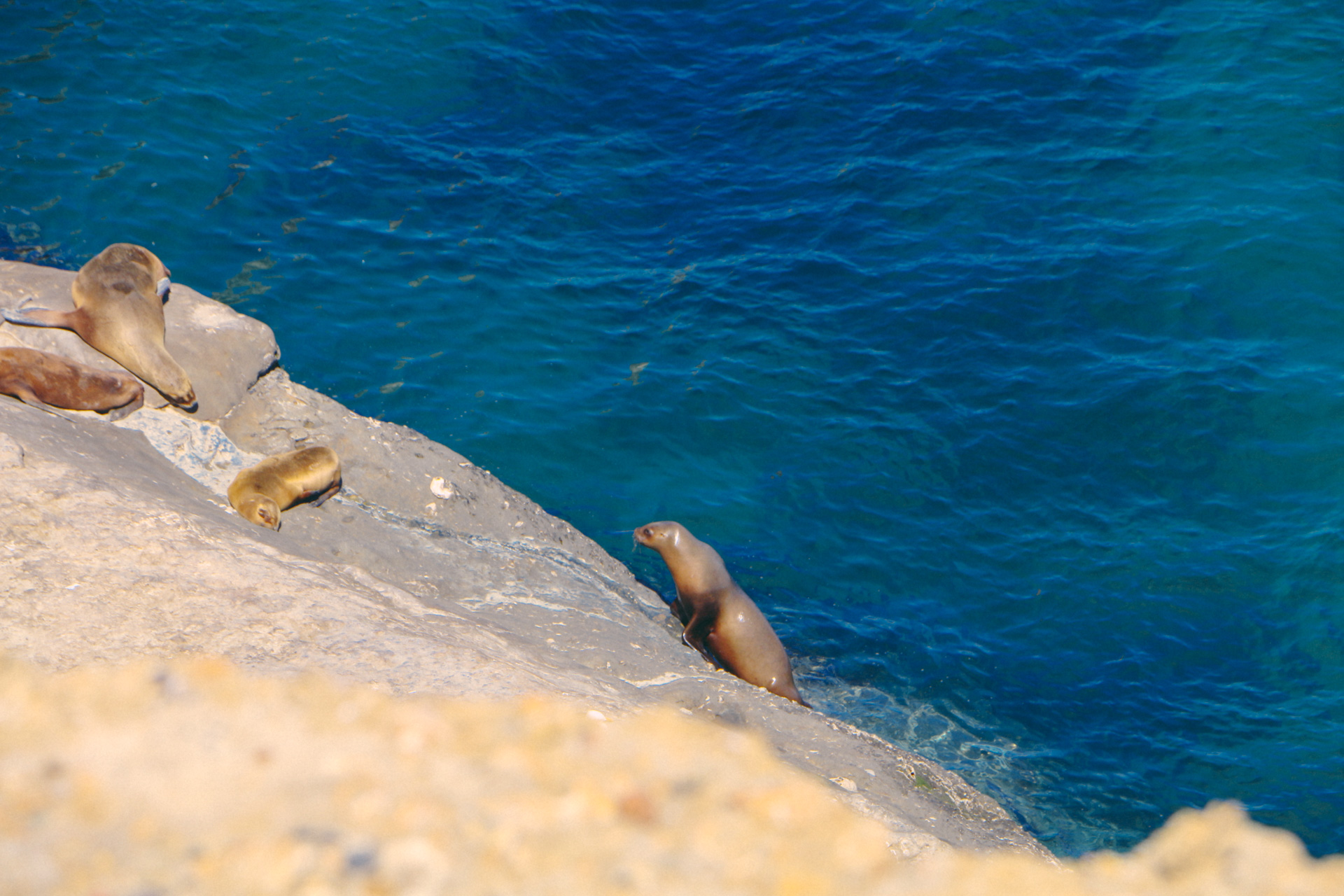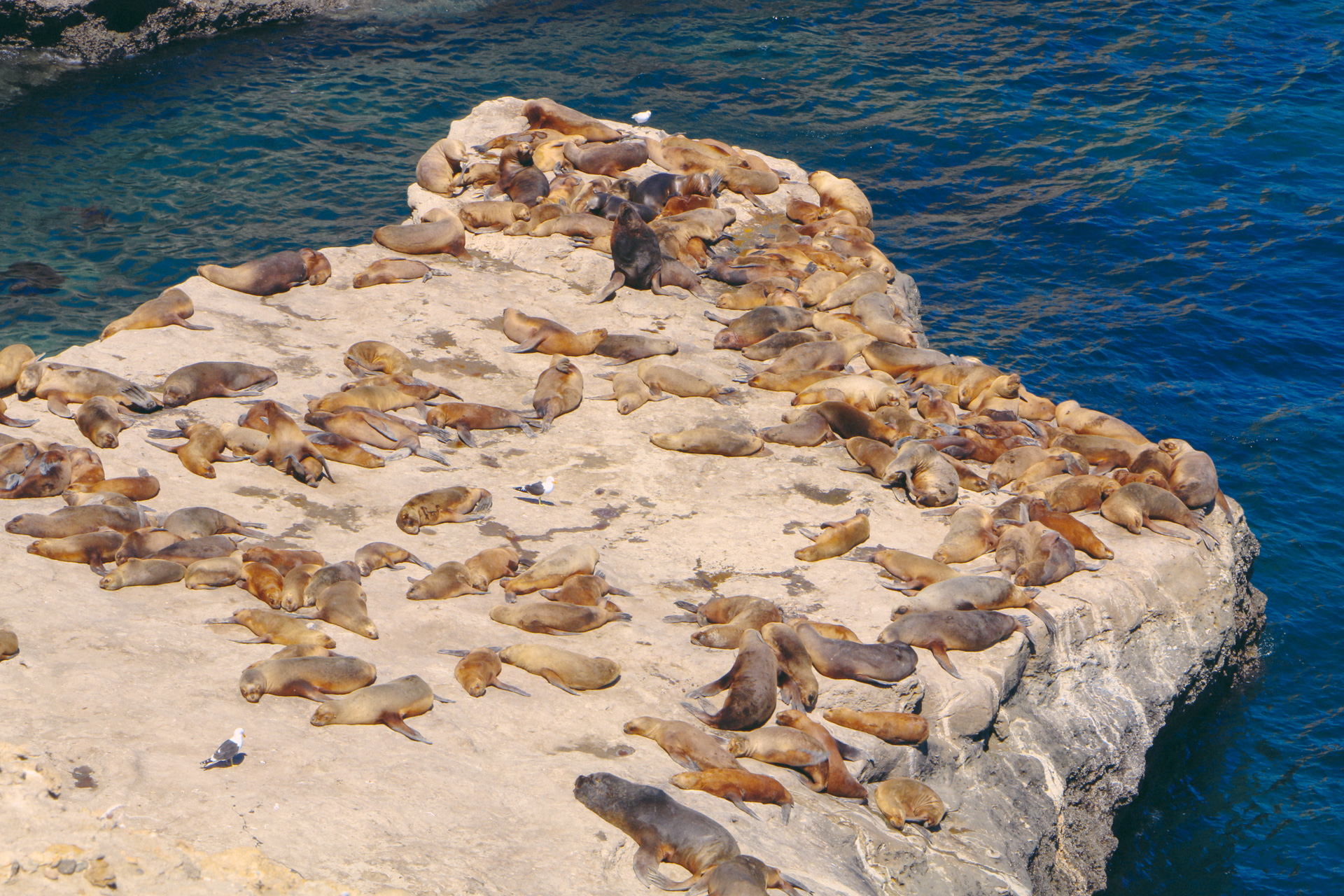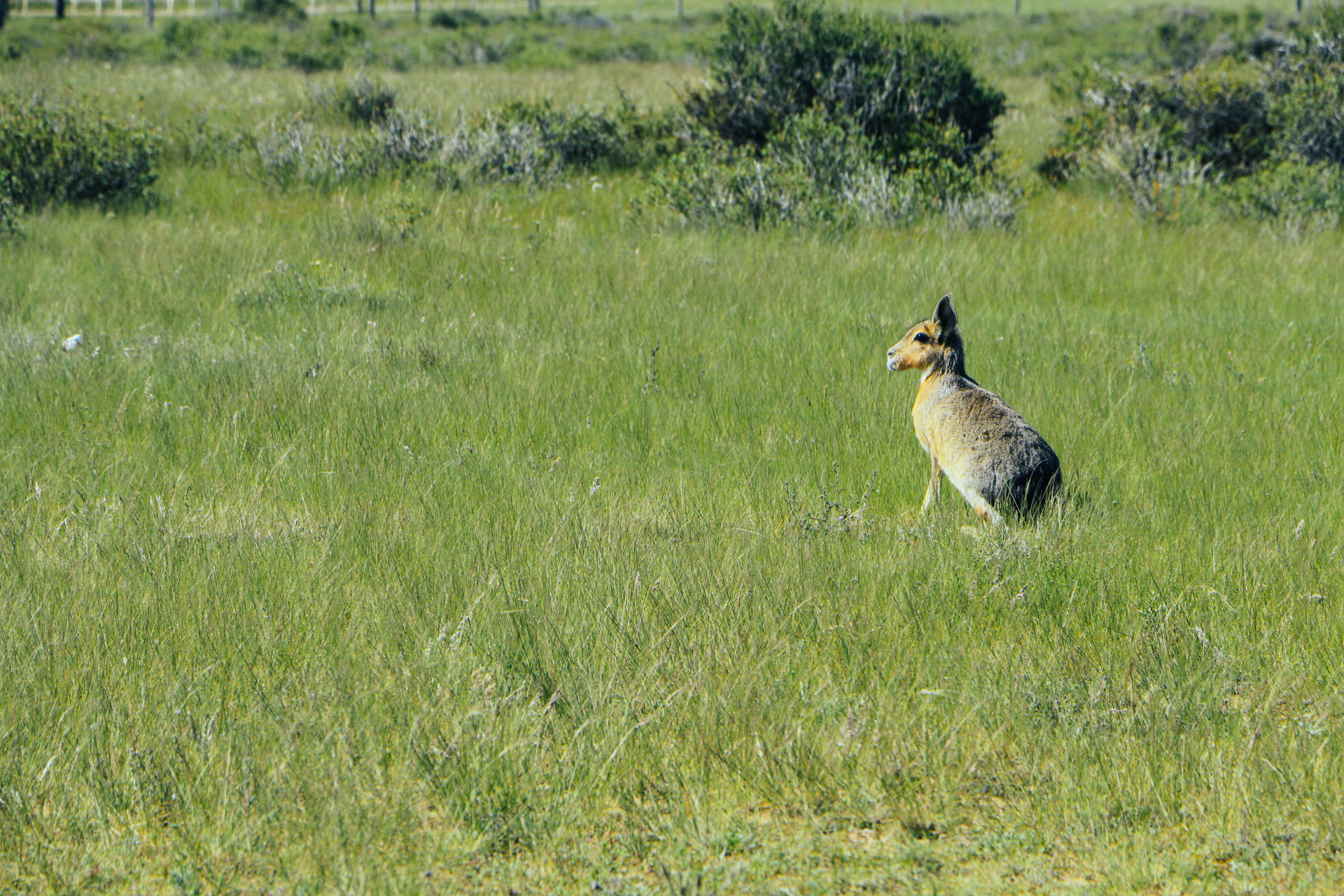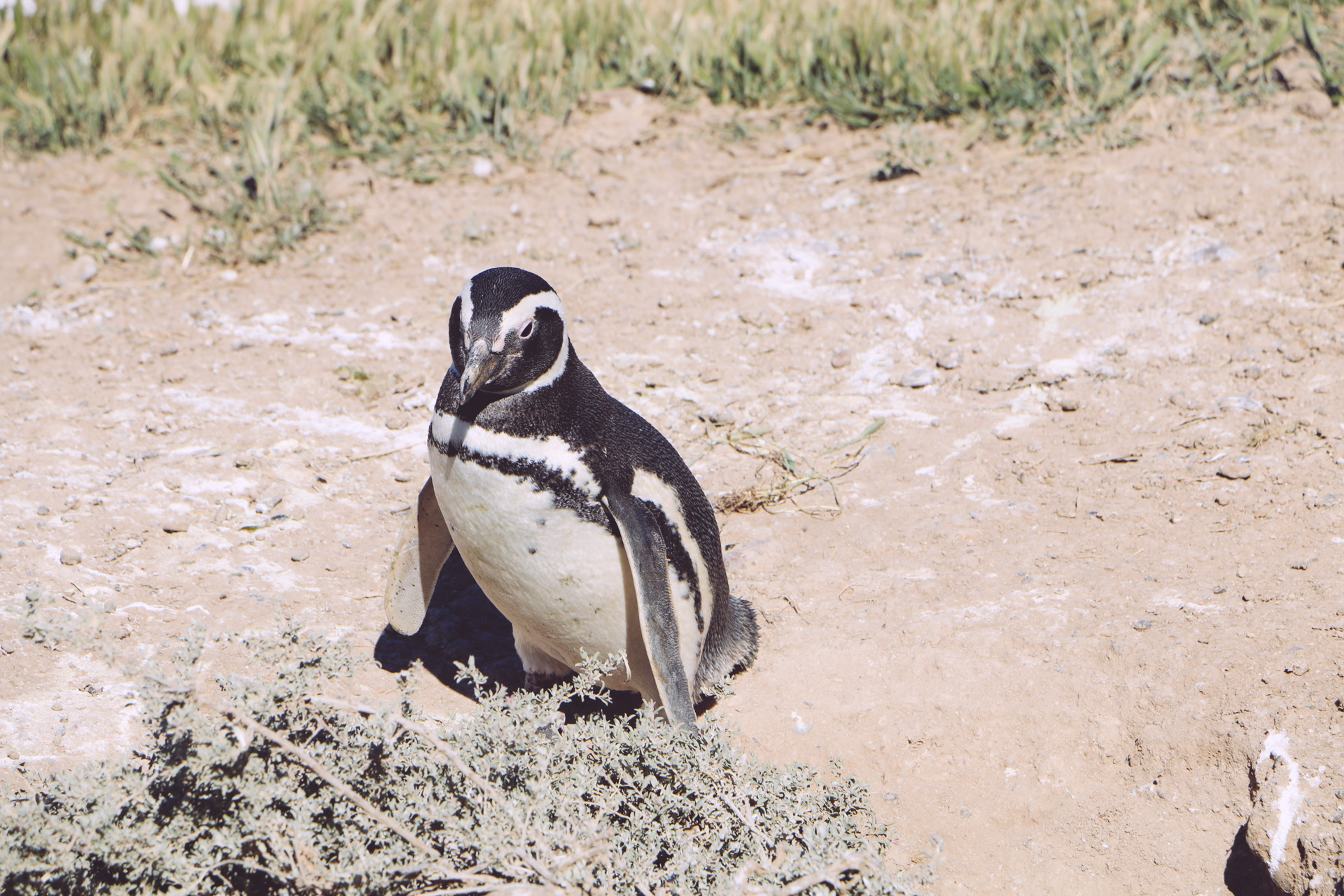 It was crazy how they used their feet to walk around. We also saw sheep, lamas, weird rabbit things…. And owls. Although by far my favourite were the Penguins. So cool to see wild penguins they were so cute! Definite highlight of the trip.
I was sad to leave Puerto Madryn but we made some good friends called Chase and Ashley which were doing the same route as us for a while and they were headed for El Calafate like us too, so we booked the same bus.
---